Marc Aubanel
maubanel@cct.lsu.edu
Director of LSU Digital Media Arts & Engineering
Procedural Generation Houdini
Louisiana State University
---
Ken Wesley is teaching a Houdini class for the second time this semester. For homework due in the students were to create their our own take on the procedural fence-building tutorial shared recently by 80 Level interviewee Freek Hoekstra.


Here is the original curve, and the video has the resulting procedurally-generated "landscape with medieval town with wall and houses and smoking chimneys", all created just from inputting the original curve.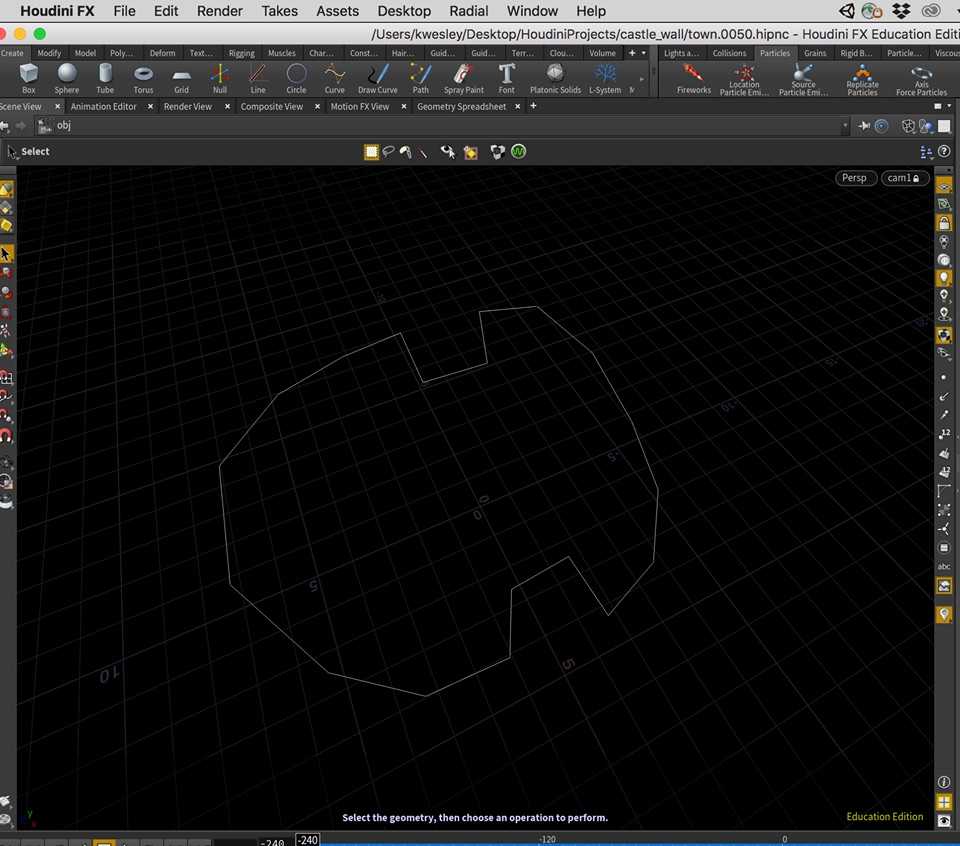 The possibilities for level design in changing splines to affect gameplay regions and quickly regerating a level is exciting.