News Articles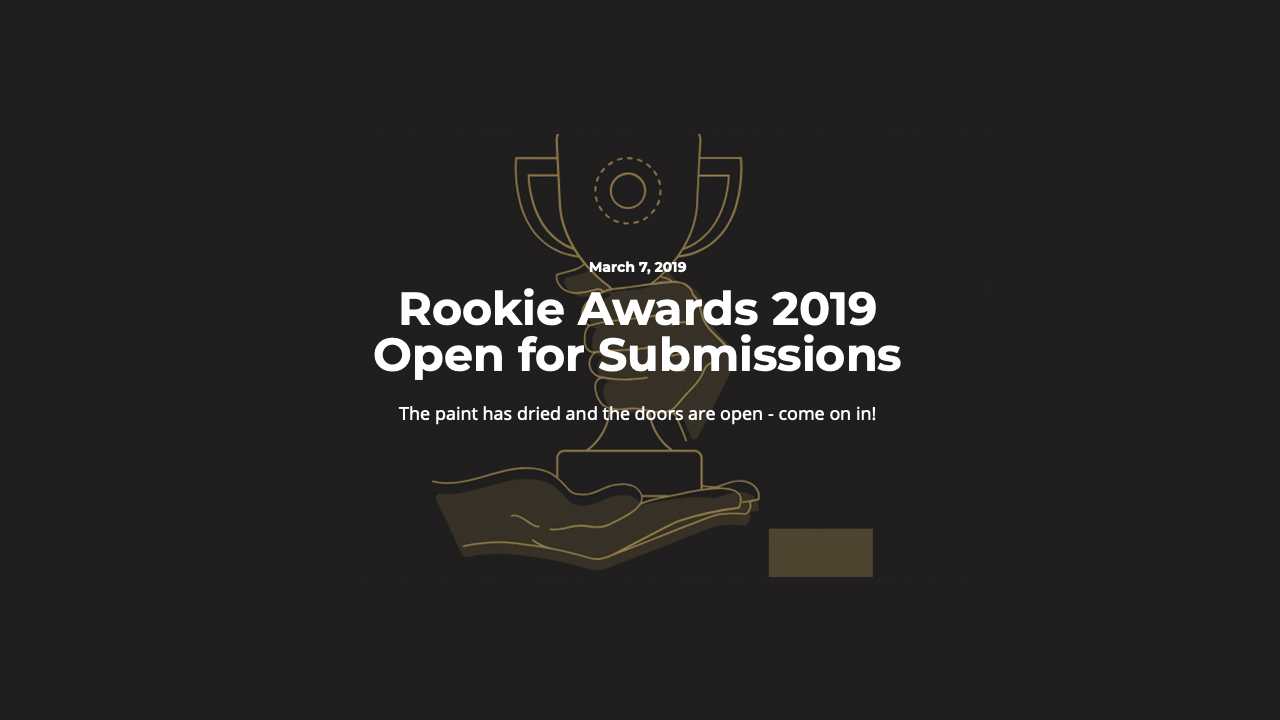 Marc Aubanel
maubanel@cct.lsu.edu
Director, LSU Digital Media Arts & Engineering
The Rookie Awards 2019
March 08, 2019
Louisiana State University
---
The Rookies is a platform to help digital artists get discovered without having to compete with professionals for attention. Started in 2010, this is their biggest annual contest. It's open to young creatives in visual effects, animation, games, virtual reality, motion graphics and 3d visualisation. There is simply no better way to launch your career and start sharing your amazing work online.
It has been a long wait, but the Rookie Awards 2019 is open for submissions. The judges are waiting to see what amazing projects you've been working on. We have a whole new platform waiting for you, so come on over and get involved.
If you need a little help, there is some great documentation here about how to register and create an entry page.