News Articles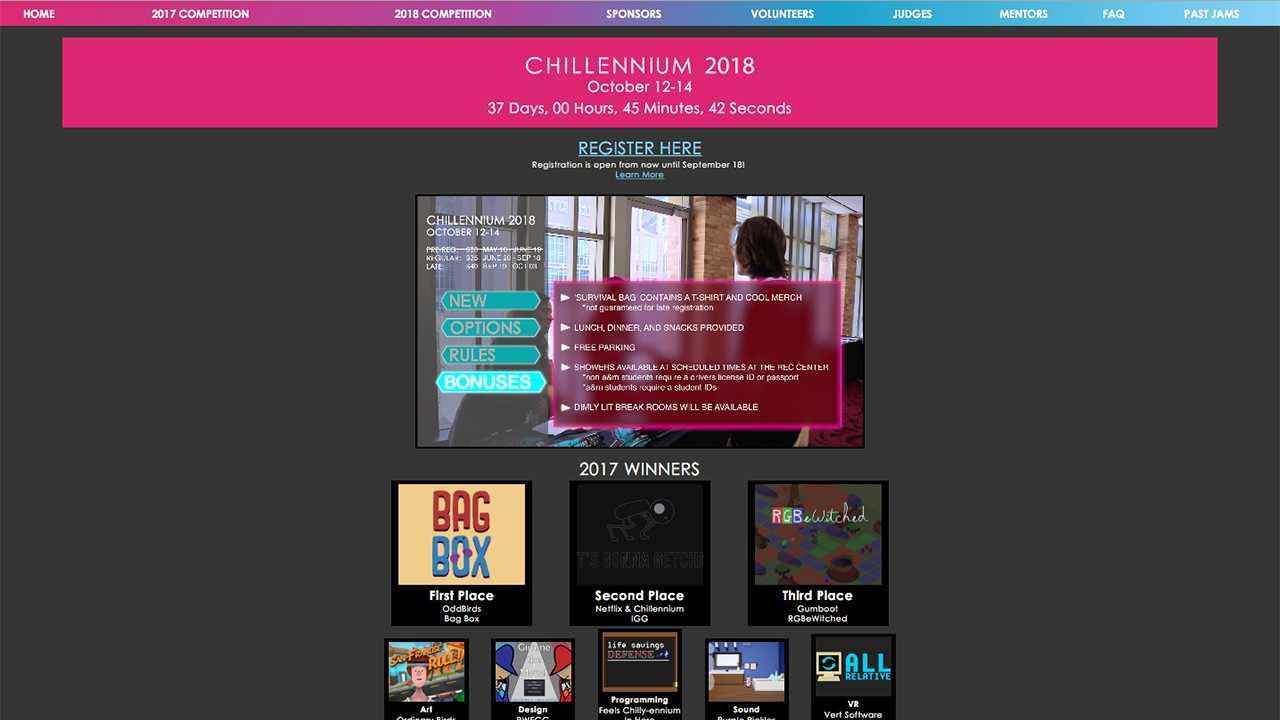 Marc Aubanel
maubanel@cct.lsu.edu
Director, LSU Digital Media Arts & Engineering
Chillennium Game Jam 2018
September 04, 2018
Louisiana State University
---
Networking is one of the one of the most important things you can do to help yourself get employment in the video game industry. There is an opportunity to participate in a Game Jam with multiple industry mentors during the jam. Chillennium takes place on October 12-14 at Texas A&M.
What is Chillennium? Chillennium is the largest student-run game jam in the world, organized by students, for students. Hosted annually by the Department of Visualization, Chillennium is founded, staffed, and organized by students of Texas A&M University. This unique event brings participants from around the globe to meet fellow game enthusiasts, develop their skills, and compete for prizes. Those who participate can compete alone or as a team of up to 4 and will have 48 hours to plan, design, and develop a video game from scratch based on a theme! During the jam, mentors from the game industry will be walking the floors helping participants develop their ideas into amazing games. At the end of the 48 hours, the games will be played and judged by a panel of experts from the game industry and winners will be awarded prizes! No previous knowledge about games is needed, just a passion for creation!
This is their 4th game jam and last year broke the record for the largest student game jam in the world (they hit 250 participants in 2016). They have a great panel of judges lined up as well as mentors
If there is enough interest I am happy to drive a van with participants to represent the best that LSU can offer in terms of what we can create. If you are interested in going by van please email Marc Aubanel.