News Articles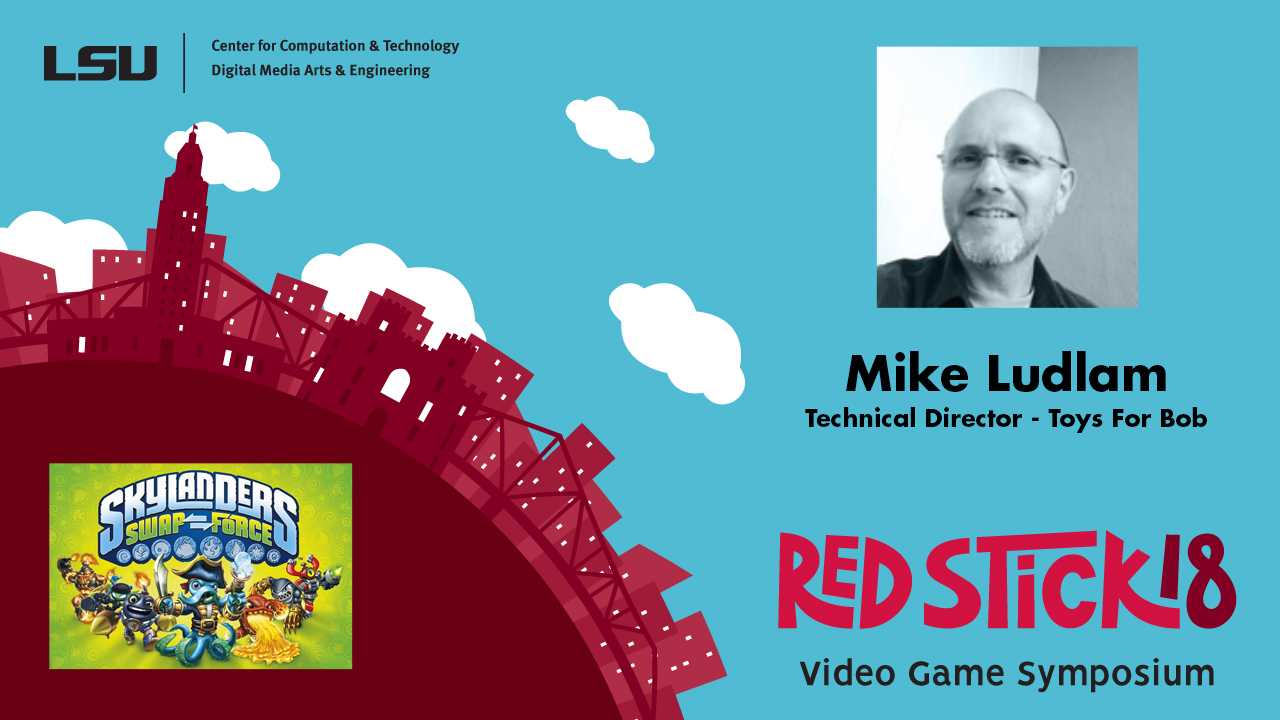 Marc Aubanel
maubanel@cct.lsu.edu
Director, LSU Digital Media Arts & Engineering
RedStick Video Game Symposium Welcomes Mike Ludlam
April 12, 2018
Louisiana State University
---
RedStick 2018 is proud to welcome Mike Ludlam, Technical Director, currently working for Activision. Mike's talk will be Tech & Art: My Time in Film, Games and 3D Printing. Mike will be talking about his long career that straddles programming and art. Mike is speaking on Wednesday, April 25th at LSU's Digital Media Center's theater at 2:00 p.m..
Mike Ludlam is currently a Senior Technical Artist on the engineering team at Toys For Bob. TFB is a game studio located in Northern California and is the originator of the popular Skylanders franchise.
Mike began creating flying logos and 30 second all-CG commercials in the early 90s utilizing Silicon Graphics computers and Wavefront software. Later he joined Industrial Light & Magic as a technical director and created computer VFX for feature films. He then pursued other digital endeavours such as web startups and 3D printing. All together this totals over 25 years of experience with digital media. Get your tickets at: Eventbrite.