News Articles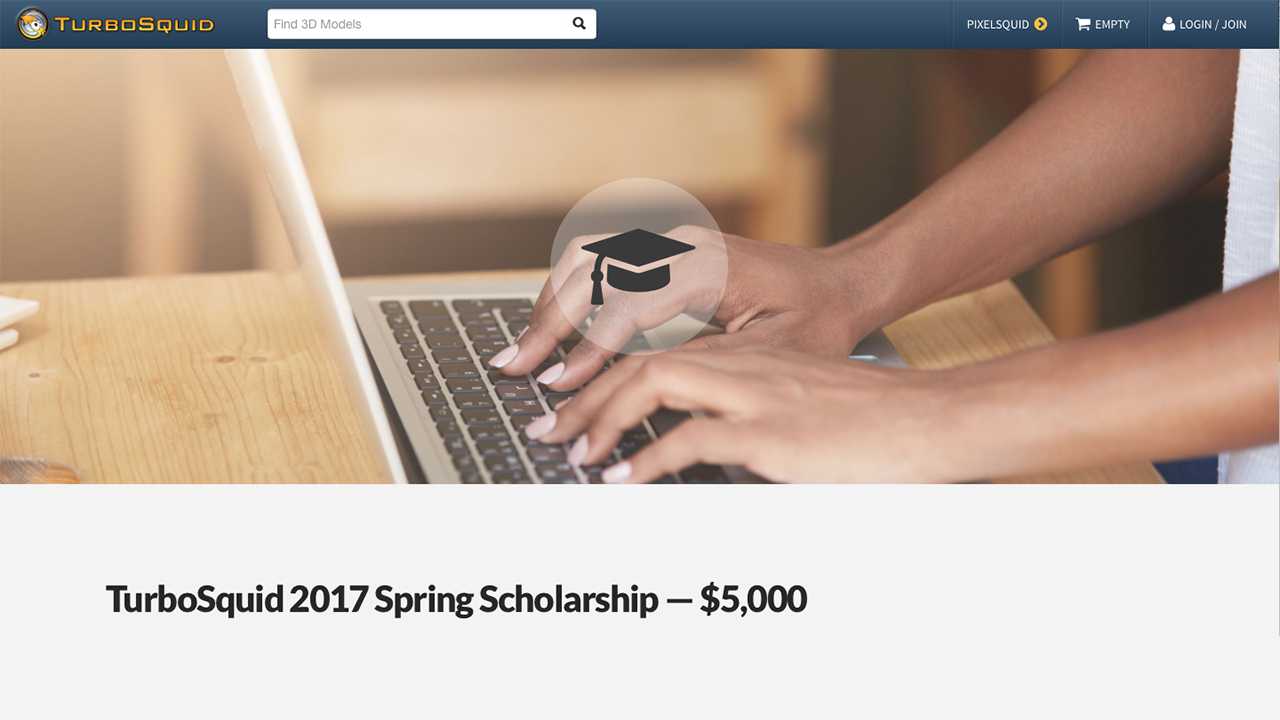 Marc Aubanel
maubanel@cct.lsu.edu
Director, LSU Digital Media Arts & Engineering
TurboSquid 2017 Spring Scholarship
April 21, 2017
Louisiana State University
---
TurboSquid has established a scholarship program to help identify and nurture future talent in the 3D industry. The topic for our initial scholarship is "The Importance of Diversity for the 3D Industry." We want to hear from the future artists (or fans) of our industry. Let us know why you think it's important for 3D companies to diversify their workforce, or tell us what the 3D industry can do to better meet the needs of diverse consumers for whom they produce content— or both.
Scholarship Requirements
Research and write an essay on the following topic – "The Importance of Diversity for the 3D Industry"
Essay length should be 500 - 1000 words
Essay should be submitted to scholarships@turbosquid.com as an attached doc
Deadline for submission – July 31st, 2017
You must be an active and graduating high school senior, or currently and actively enrolled as a full-time undergraduate or graduate college student
3.0 minimum GPA
One winner will be notified via email and will be announced on the TurboSquid blog on August 15th, 2017.
For more information go to TurboSquid Scholarship