News Articles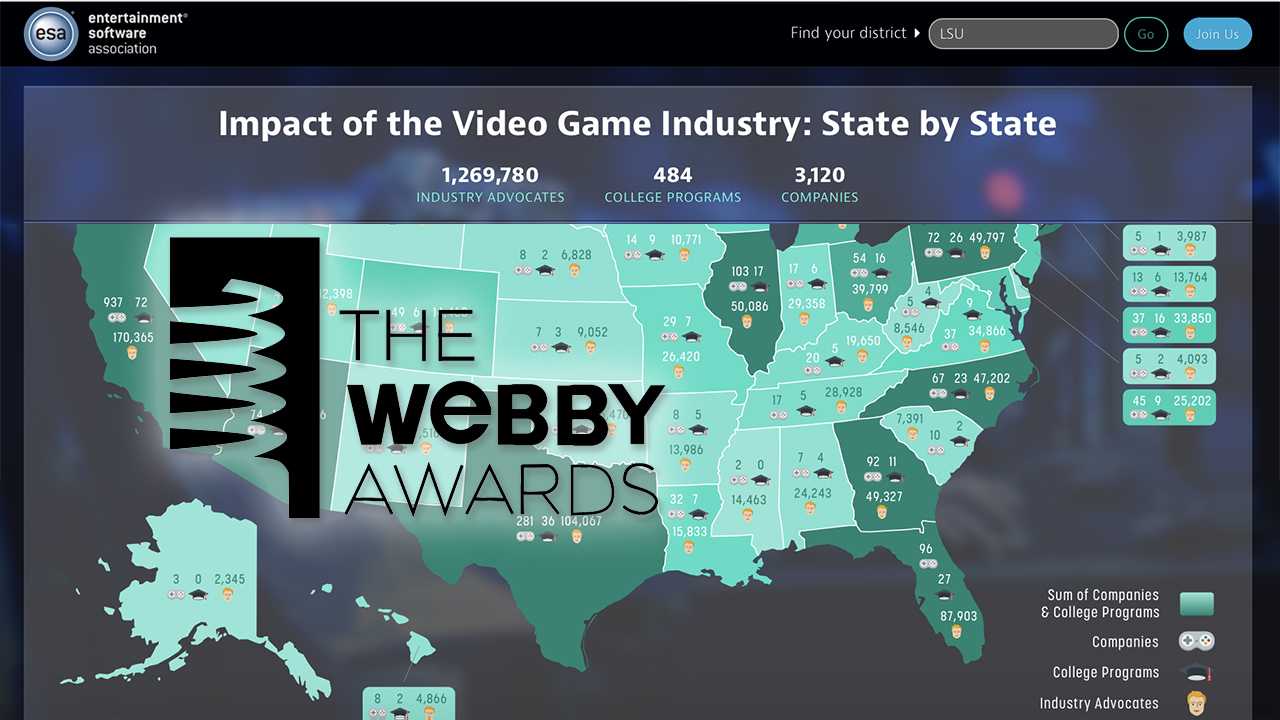 Marc Aubanel
maubanel@cct.lsu.edu
Director, LSU Digital Media Arts & Engineering
Impact of the Video Game Industry State by State - up for a Webby Award
April 18, 2017
Louisiana State University
---
Electronic Software Association (ESA) site The United States of Video Games is up for a Webby ESA's new microsite, The United States of Video Games, is in a close race for first place at the 2017 Webby Awards. Let the world know how important the video game industry is to the State of Louisiana. Everyone vote and let your voice be heard!
Vote Now!
The site illustrates the impact of the video game industry across the nation and helps educate gamers on the statewide resources available to them. It's a huge testament to everyone's hard work, and we're proud of how it's being recognized.
Voting ends Thursday, April 20, so help us spread the word. Tweet your support for ESA and tell your friends to [vote before time runs out!