News Articles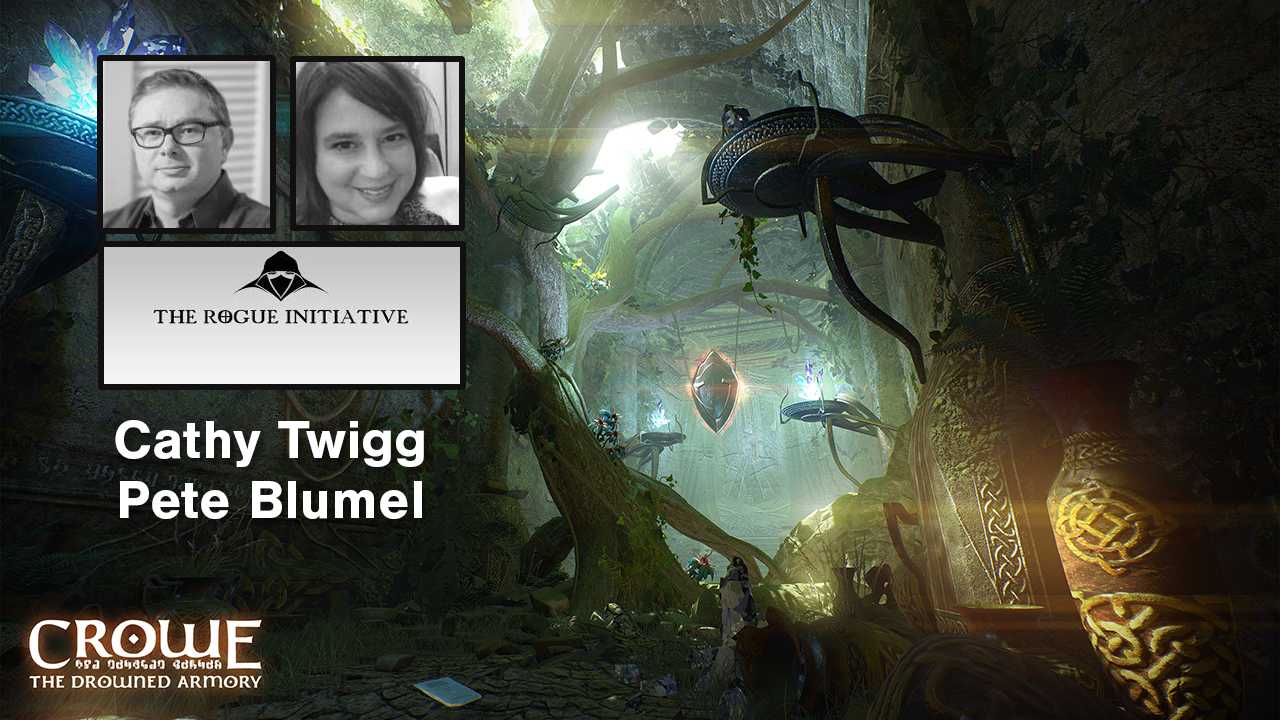 Marc Aubanel
maubanel@cct.lsu.edu
Director, LSU Digital Media Arts & Engineering
Redstick Video Game Symposium Welcomes The Rogue Initiative
April 10, 2017
Louisiana State University
---
Redstick Video Game Symposium Welcomes Cathy Twigg and Pete Blumel LSU is very excited to host The Rogue Intiative. They are a full spectrum production studio specializing in cinematic, interactive virtual reality, film, television, and games. They will be showing their latest game CROWE: THE DROWNED ARMORY.
A starry-eyed tribal boy becomes the key to saving his village from alien conquistadors when he inadvertently discovers long forgotten technology hidden and abandoned by his ancestors a 1000 years ago and will learn of his true significance in the galaxy along the way.
In our first experience, The Drowned Armory, players will interact with an AI Techno-Fairy named AMI (ay-mee), fight off alien drones with a shield and plasma energy bow, and use head tracking and parallax to solve puzzles in order to activate an ancient mech to defeat the giant dragon that dwells at the bottom of a flooded, derelict temple… the Drowned Armory.