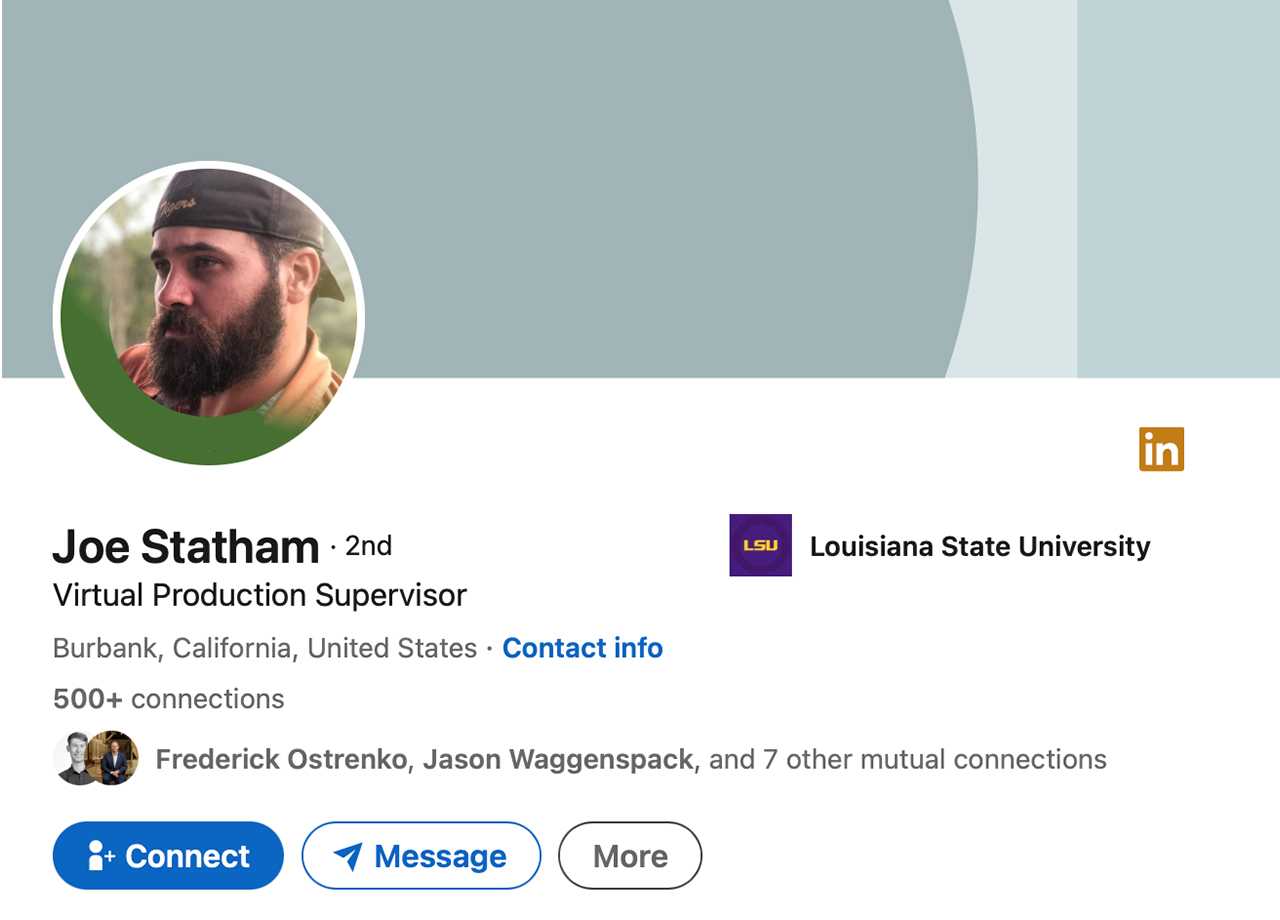 October 17, 2023
Meet Joe Stratham!
LSU Digital Media Center
Room 1001 XR Lab,

Baton Rouge
October 17, 2023
9:00 AM - 11:30 AM
Joe Statham is an LSU alumni who graduated in 2008. He has been working in Visual Effects since graduation. He jumped very early into Virtual Production and has worked on very large franchises such as Avatar: The Way of the Water, Fantastic Four, Dawn of the Planet of the Apes and Battle of Los Angeles. His last home was at DNEG.
He is currenlty on break and wants to share his experiences using an LED wall as well as find out what LSU student's are up to. Please drop by the Digital Media Center in our new XR lab and find out what's hapening in VP in the outside world. Some of you might have met him at Unreal Fest - but here is a chance to talk to him up close. Hope to see as many folks show up who are even curious about cutting edge real time VFX using game engines like Unreal!