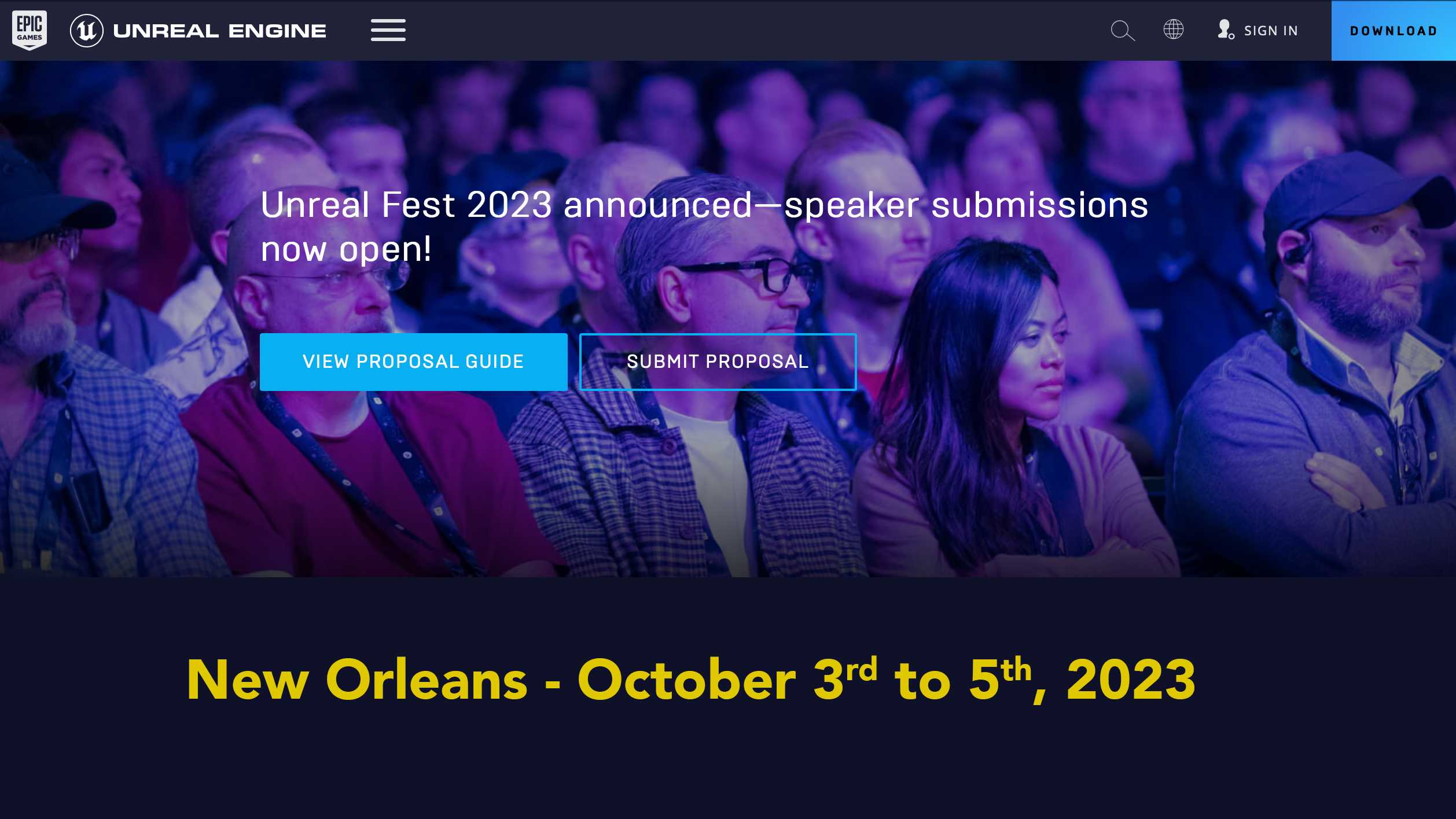 October 03, 2023 - October 05, 2023
Unreal Fest 2023
New Orleans Convention Center
900 Convention Center Blvd,

New Orleans
October 03, 2023 - 9:00 AM until:
October 05, 2023 - 5:00 PM
Unreal Fest 2023 is returning to the New Orleans Convention Center on October 3rd though 5th.
Unreal Fest 2023 is back! This year's event is shaping up to be our biggest and most exciting yet. Join us in New Orleans for more than 100 sessions across three action-packed days. We'll have hands-on training, inspirational speakers, innovative projects, Epic devs on hand to answer your questions, and a big Unreal Fest Party at Mardi Gras World.
Tickets are on sale at Epic Games.