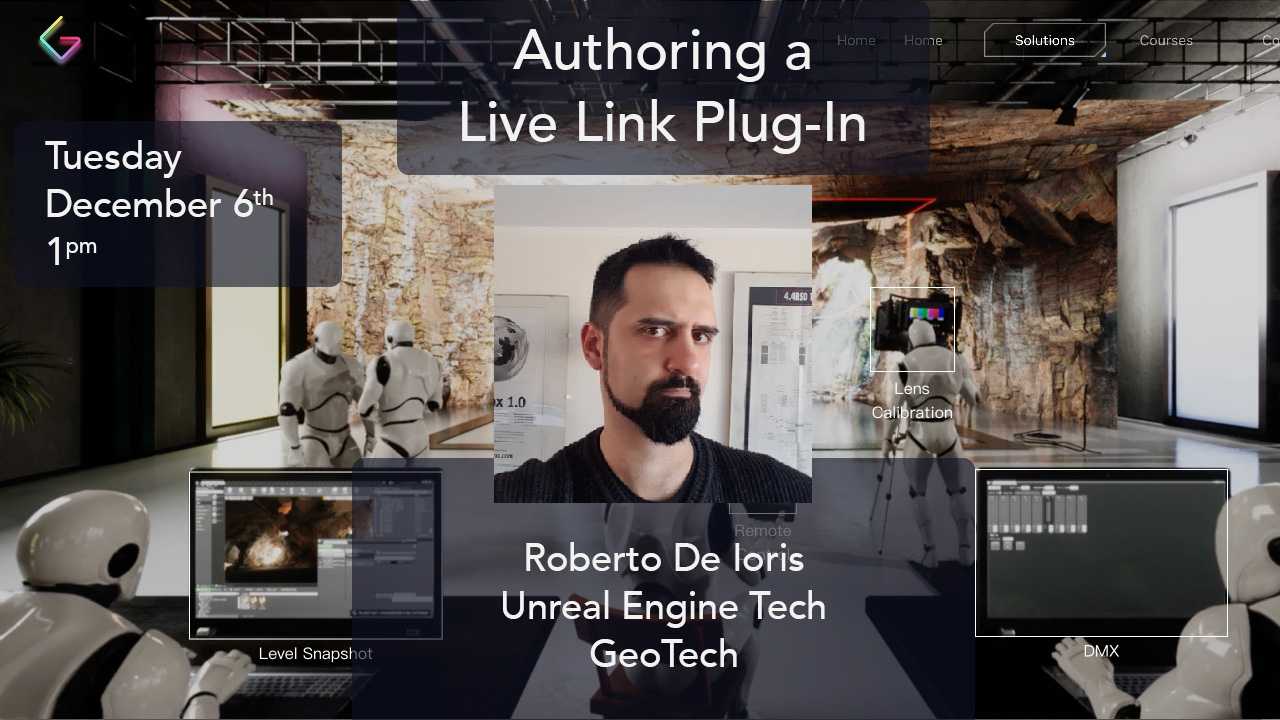 December 06, 2022
Authoring a Live-Link Plugin in Unreal
Online
Zoom,

Baton Rouge
December 06, 2022
1:00 PM - 3:00 PM
Join Roberto De Ioris from GeoTech for a 2 hour talk on how to write a Live Link plugin for Unreal Engine. This will allow you to adapt any streaming device to channel the data into Unreal Engine using their plugin capabilities. This will require some C++ knowledge and will cover advanced techniques. It is a good overview of how Unreal works and will benefit anyone looking into understanding how Unreal operates under the hood.
Roberto is an Unreal Engine Developer at GeoTech and is also their Head of Learning. Geotech provides integrated service of tool development, tech support and training in Unreal Engine. They have worked on nDisplay, Level Snapshot, Lens Calibration and the DMX toools that are all used in virtual production.
Join us on zoom December 6th, at 1pm.