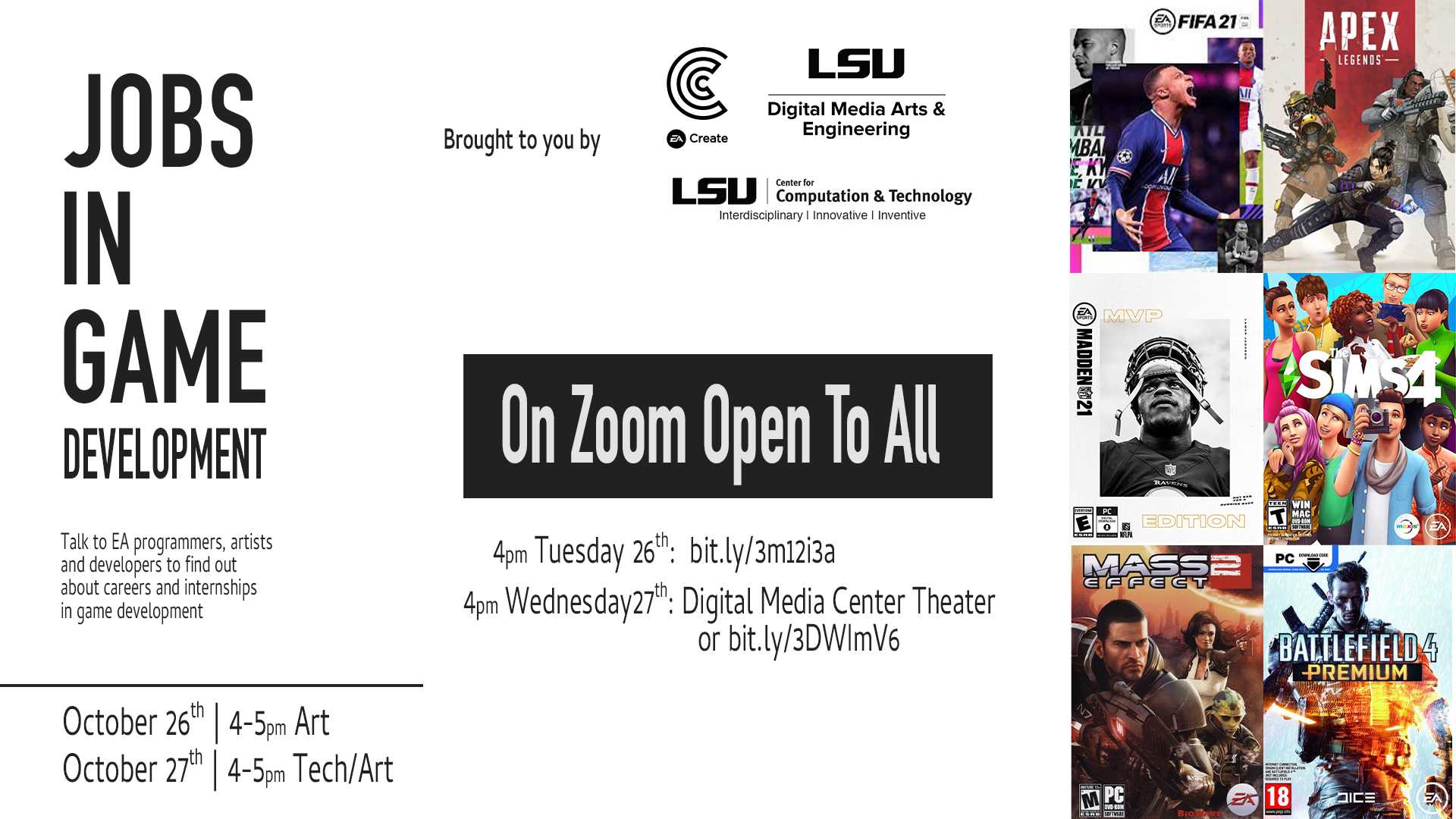 October 26, 2021
Art Jobs in Game Development
Online
Zoom,
October 26, 2021
4:00 PM - 5:00 PM
Are you video game industry curious? Ever wondered what it is like to work in the games industry? Now is your chance to talk to some of the world's greatest artists on hit franchises such as Apex Legends, The Sims 4, Madden, FIFA, Battlefield, Mass Effect and many more.
Find out about what skills they are looking for and what roles are in demand. You will get to hear about the day to day requirements to be a game professional. Ask any question you want and hear about an every growing career that is rewarding, compensates well and provides plenty of room for advancement and growth.
EA has just announced a new studio opening in Seattle and they have locations in Baton Rouge, Austin, Orlando, San Fransisco, Vancouver, Los Angeles, Montreal and in major global centers around the world.
Join us on Zoom on Tuesday, October 26th at bit.ly/3m12i3a to talk to working game artists!