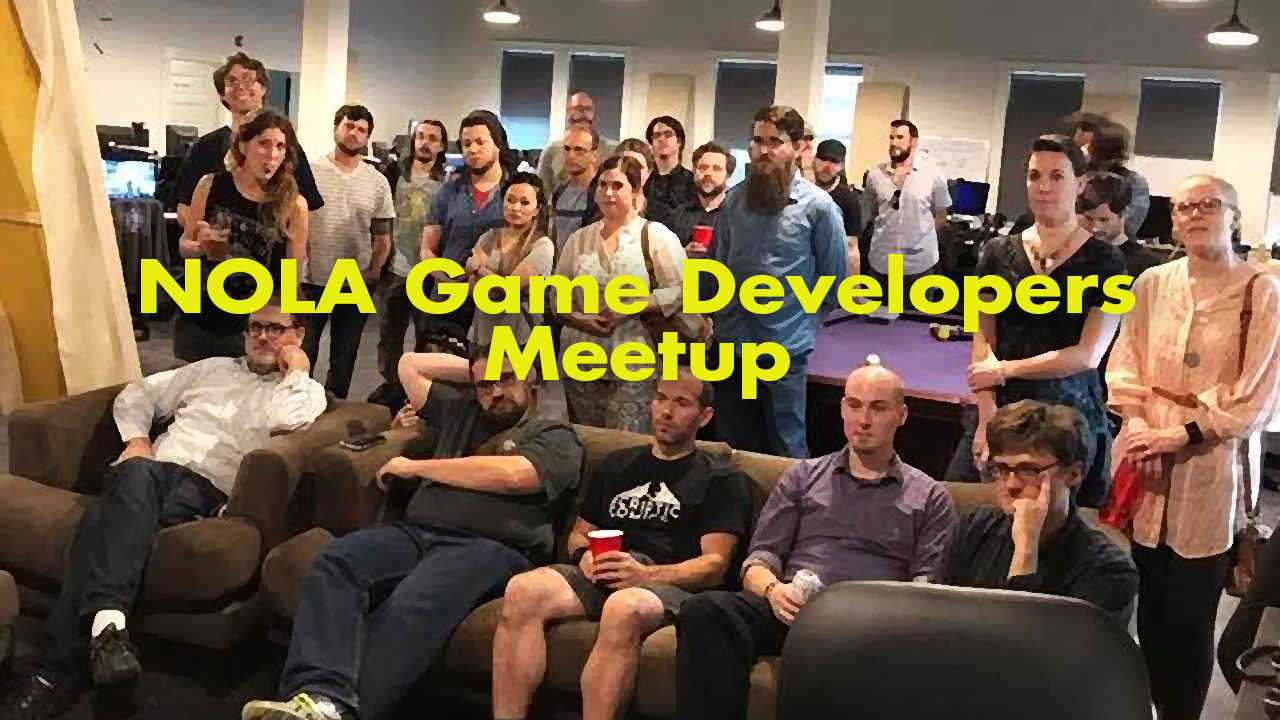 April 16, 2020 - Invalid date
NOLA Game Developers Meetup April '20
Circle Bar then Scale Workplace
612 Andrew Higgins Blvd.,

New Orleans
April 16, 2020 - 8:00 PM until:
Invalid date - Invalid date
For the month of April the NOLA Game Developer monthly meetup will be held online via YouTube livestream and Discord at 8pm.
This month we will have an online presentation by Alex Gold. Alex is a game designer with a lot of interesting games under his belt, his most recent being MediEvil for the PS4.
If you haven't already, join our Discord server or the Facebook Group. We will post a link to the livestream both spots tomorrow.
If you have any questions about any upcoming events, or you want to volunteer to give a presentation you can email Curtis and we'll get back to you and/or add you to the list.
Hope to see you Thursday!