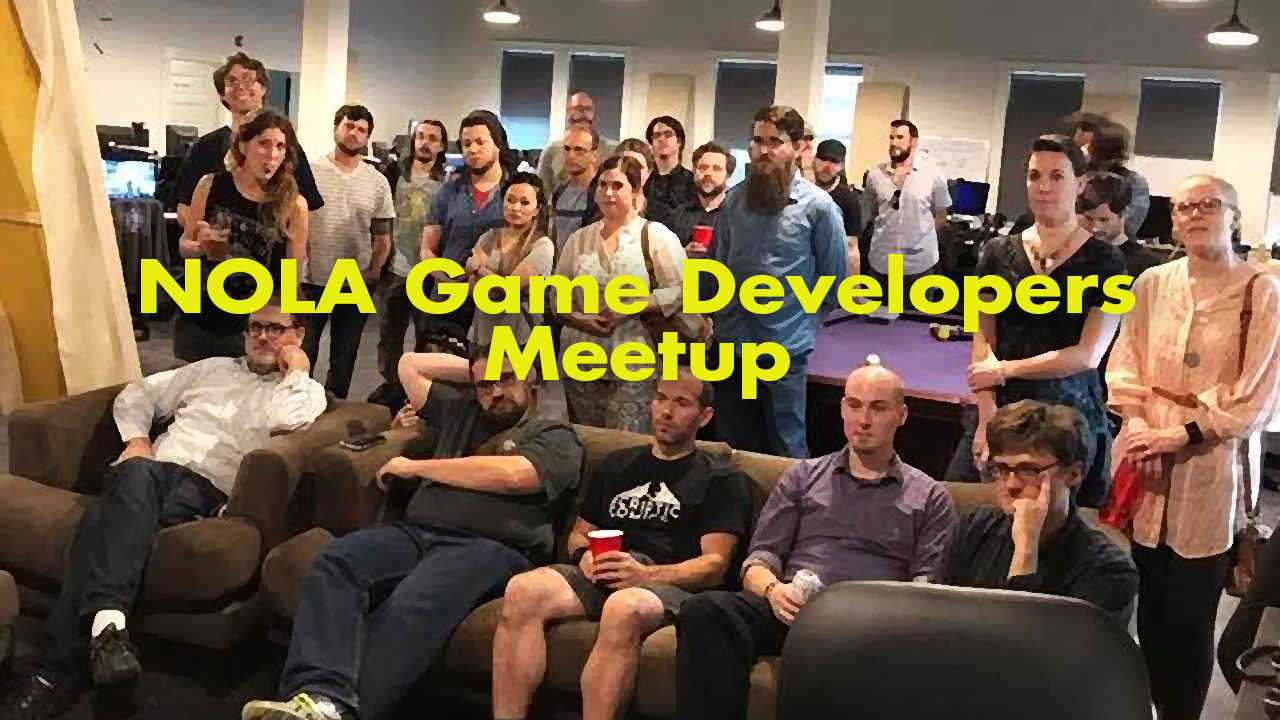 March 19, 2020
NOLA Game Developers Meetup March '20
Online Zoom Meeting
Zoom Meeting ID# 975004563,
March 19, 2020
NOLA Game Developer Meetup now has its own Discord. Please join their Discord server it if you use want to stay in touch.
Due to the Covid 19 virus the meetups will happen online using Zoom. Install the software required and you can join the group. It starts at 6pm. See you all online!