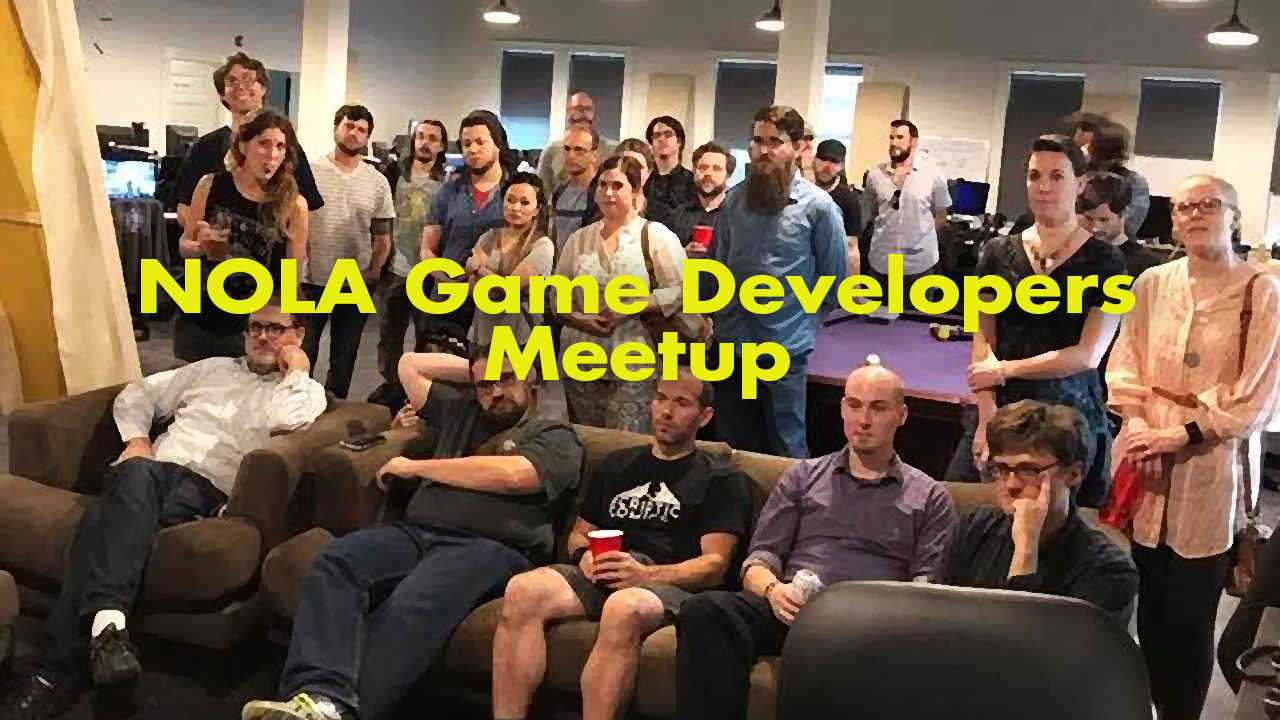 February 13, 2020 - Invalid date
NOLA Game Developers Meetup Feb '20
Revelry Labs
4200 Canal St Suite 70119,

New Orleans
February 13, 2020 - 6:00 PM until:
Invalid date - Invalid date
NOLA Game Developers Meet Up is a regular monthly meeting of local developers and those interested in video game development.
You may be noticing that the 13th is not the third Thursday of the month like we usually do, and you're correct. This month we've moved up to the second Thursday so that we all may enjoy Mardi Gras next week.
For the month of February our monthly meetup will be held at Revelry Labs located at 4200 Canal St Suite E 70119. There's not a conveniently located bar by Revelry, so we will have some beers on location for our 6-7pm mingling period before getting started at 7pm.
This month our presentation will be a Global Game Jam retrospective. Curtis will give a brief overview of how the jam went, and then representatives from the groups will show us what they made over the weekend and what they learned.
Microsoft is partnering with Unity to have a 6-month Game Development camp where they will supply some equipment and space for teams wanting to make a game right here in New Orleans. There will be an official announcement for that this Wednesday, so be on the lookout for more information on that.