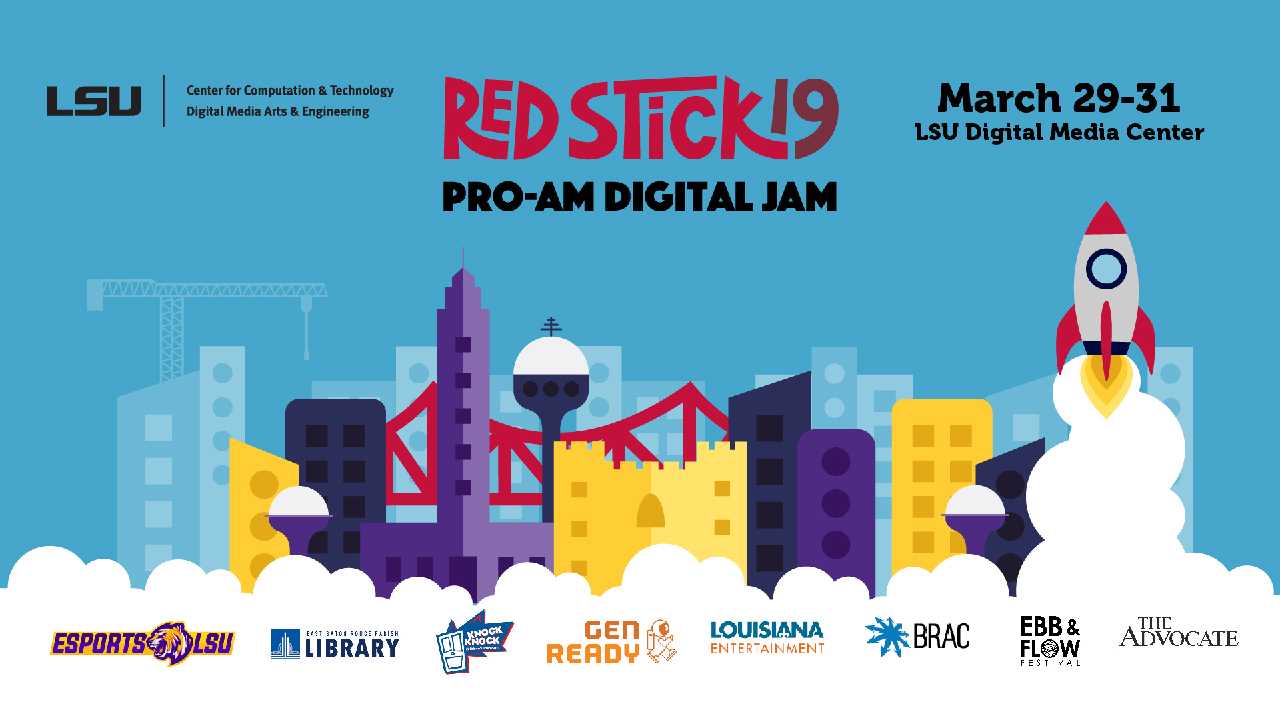 March 29, 2019 - Invalid date
Redstick Pro-Am Digital Jam
LSU Digital Media Center
340 East Parker,

Baton Rouge
March 29, 2019 - 5:00 PM until:
Invalid date - Invalid date
The Pro-Am Digital Jam This event is a free event and open to the general public. Free tickets are available at eventbrite.
Bring your computer and favorite software and work under the mentorship and guidance of a variety of industry professionals both internationally and locally. Work on developing your digital prowess and get inspired by a group of peers and mentors. This is an excellent chance to network with industry professionals and maybe get a few "pro" tips. Join us at the Digital Media Center on March 29th at 5:00 pm for the kick off!
If you can't create a work that weekend please drop by and network with industry professionals who work in the Animation, VFX and Video Game Industry from various countries.
Guests include Kurtis Dawe, Brian Held Jr., Robert Goldney, Donal Altamirano, Evan McKnight and Jeff Mair.