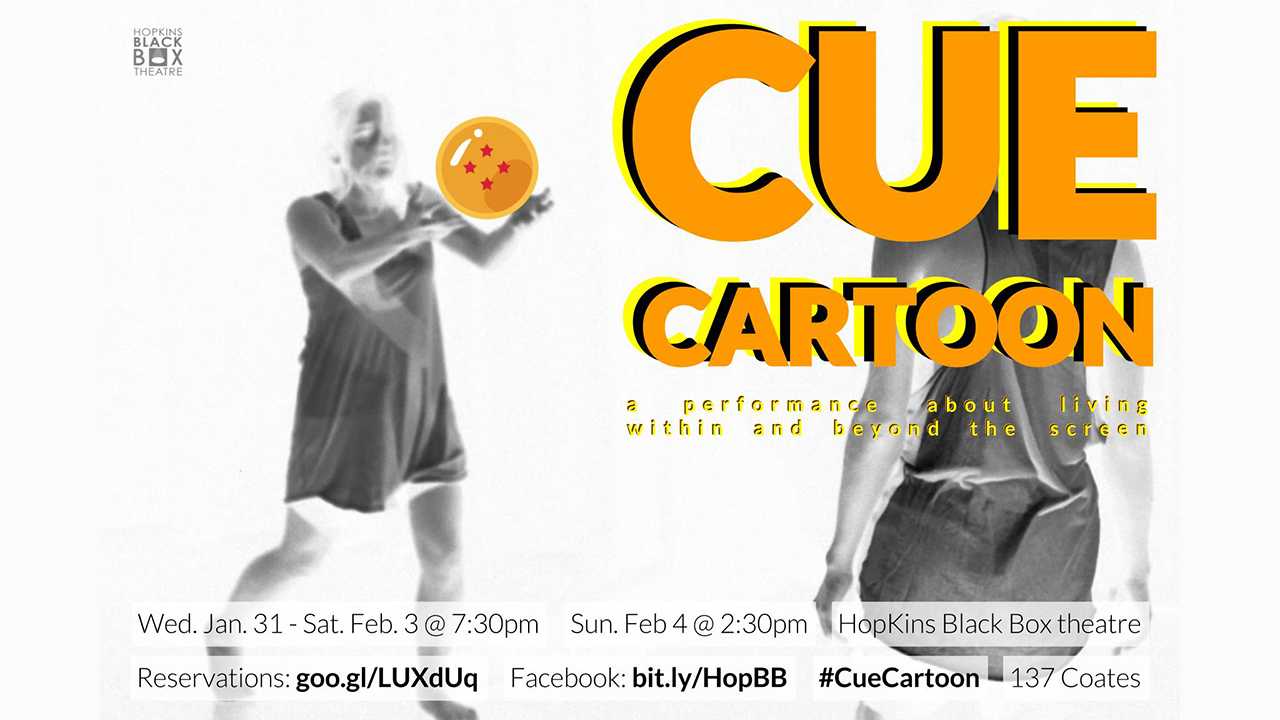 February 04, 2018 - Invalid date
Cue Cartoon
HopKins Black Box theater
137 Coates - LSU,

Baton Rouge
February 04, 2018 - 2:30 AM until:
Invalid date - Invalid date
Welcome to Spring 2018! The HopKins Black Box theatre opens the semester with #CueCartoon!
Directed by Greg Langner, Cue Cartoon brings together live dance, physical theatre, and experimental animation techniques to present a unique multimedia performance all about animating the world around you!
You can make your Reservations right now!
Performances Jan. 31 - Feb. 3 at 7:30 PM, and Feb. 4 at 2:30 PM.