News Articles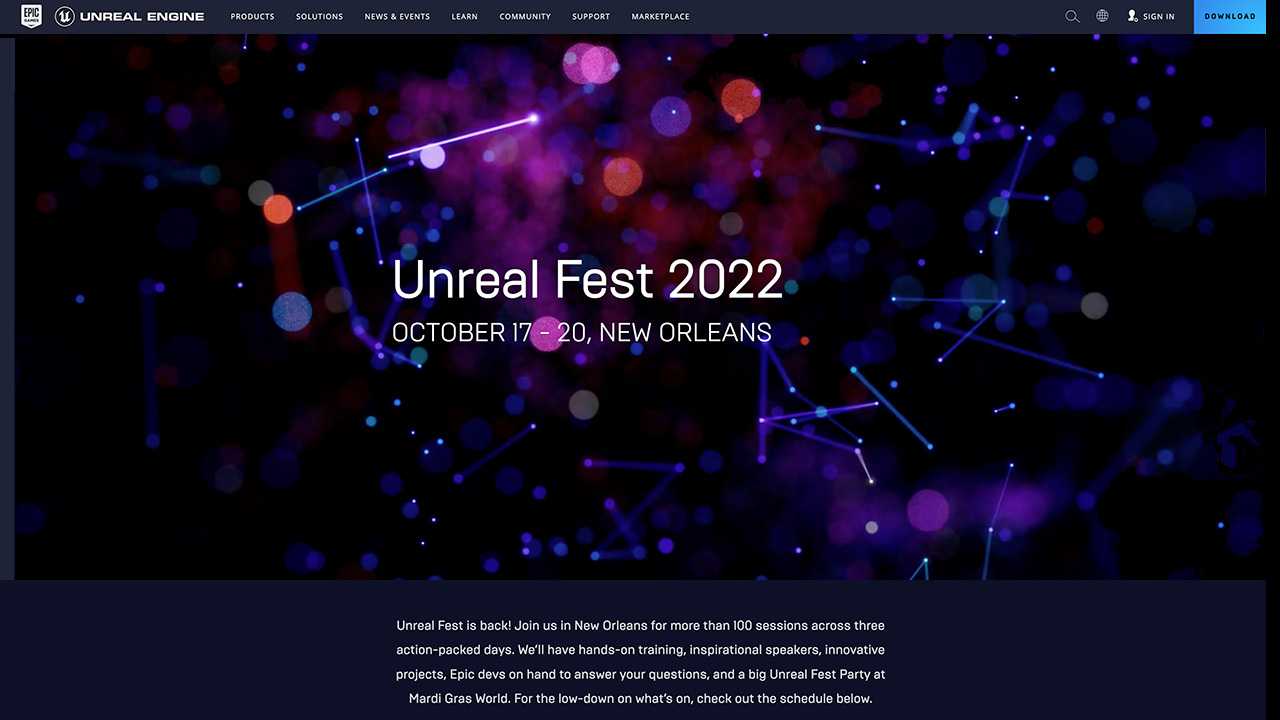 Marc Aubanel
maubanel@cct.lsu.edu
Director, LSU Digital Media Arts & Engineering
Unreal Fest 2022
August 30, 2022
Louisiana State University
---
Unreal Fest 2022 takes place in New Orleans on October 17th to 20th. more than 100 sessions across three action-packed days. We'll have hands-on training, inspirational speakers, innovative projects, Epic devs on hand to answer your questions, and a big Unreal Fest Party at Mardi Gras World. For the low-down on what's on, check out the full agenda.
There is something for multiple departments at LSU. For games you have Building Modular Characters in Unreal Engine (Lyra sample project), Hear the future of UE Audio (Epic Games), Advanced UI Templating Techniques using Widget Blueprints and Materials (Epic Games), Maximizing Your Game's Performance in Unreal Engine (Epic Games), Modulating Game Difficulty with Machine Learning (Eidos), Exploring the Gameplay Ability System (GAS) with an action RPG (Silent Games) and Photogrammetry at Scale (Treyarch / Raven).
For Virtual Production you can see Photogrammetry at Scale (Pixomondo), Inside Real-time Production: The Tools That Make it Tick (ICVR), Getting Started with Unreal Engine and Remote Control API (Epic), Fundamentals of Linear Content Creation in Unreal Engine (Epic)
For Architecture there are some great talks including Creating Digital Twins in Unreal Engine (BiMaking Engineering), Prepping Mega-Models for the Metaverse: Engineering Edition (Bentley Systems). In Simulation there is Large-scale Environment Capture for the World's First Hyper-real Wingsuit Simulator (Limitless Flight), NASA Lunar Terrain Visualization in Unreal Engine 5 (NASA).
For croos genre talks they have Photogrammetry Techniques That Will Get You Results (Epic), Building an Online Presence With Your Game Art Portfolio (University of California San Diego), The Future of Animation in Unreal Engine (Epic), Scanning the Seven Wonders: Using Photogrammetry To Craft Stories (Virtual Worlds).
Take advantage of the opportunity to go to Unreal Fest in our own back yard! If you are interested in joining you can register online.