News Articles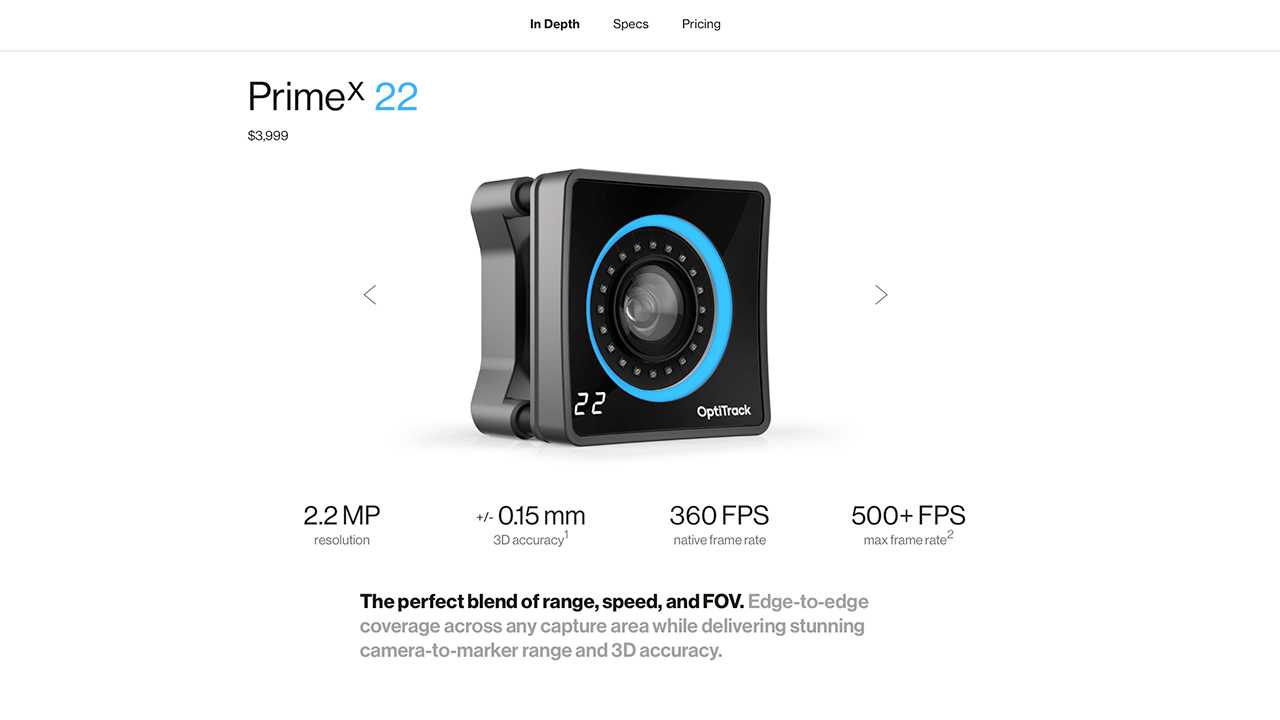 Marc Aubanel
maubanel@cct.lsu.edu
Director, LSU Digital Media Arts & Engineering
Trussing for Motion Capture Part I
January 22, 2022
Louisiana State University
---
The first step in building our new XR Studio is to install the motion capture system. We will use this to capture the camera position as well as actors to drive real time skeletal meshes. Our trussing arrived that will hold the motion capture cameras as well as other rigging.
We are using the brand new Primex 22 cameras. We are also using OptiTracks active puck to track the camera on set. We are filling most of the the center of our filmin space with the trussing. Here is a diagram for the studio: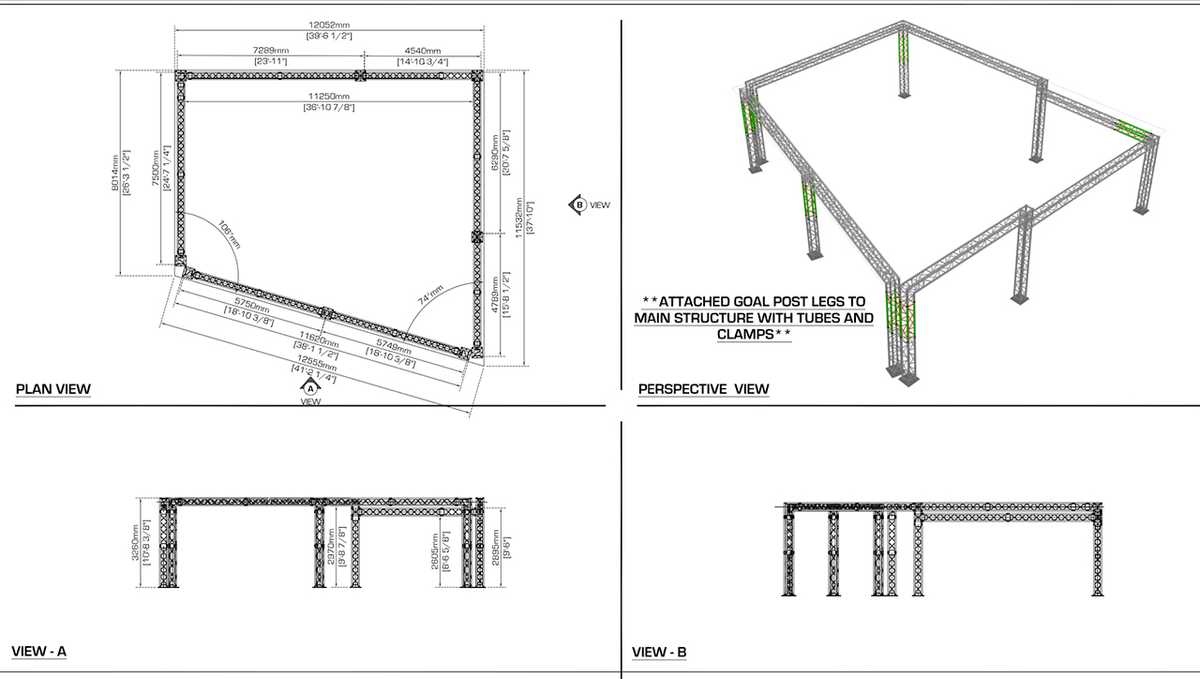 The first was to put all the trussing pieces in the location in the studio of where they need to be installed. We removed all the aluminium pieces and hardware. We had volunteers from our Virtual Production Class help with the install.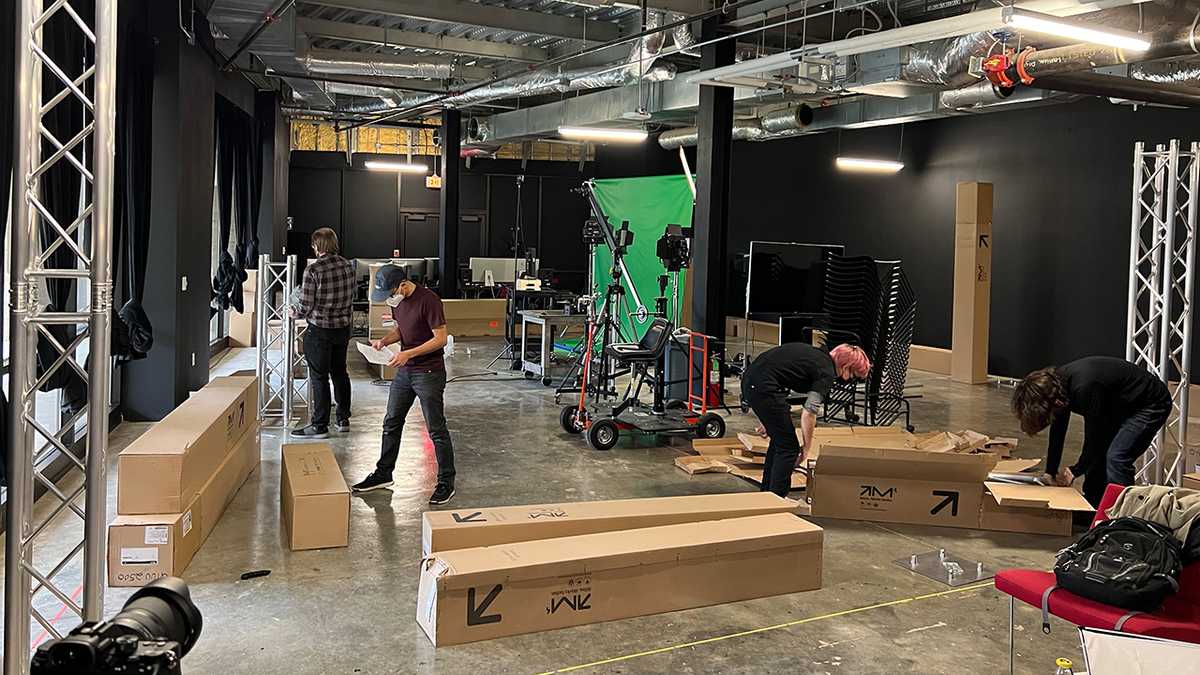 Each of the posts had to be assembled. Most of the pieces were just held together with pins and clips. We had to attach at the top of each post the connector to hold the beam.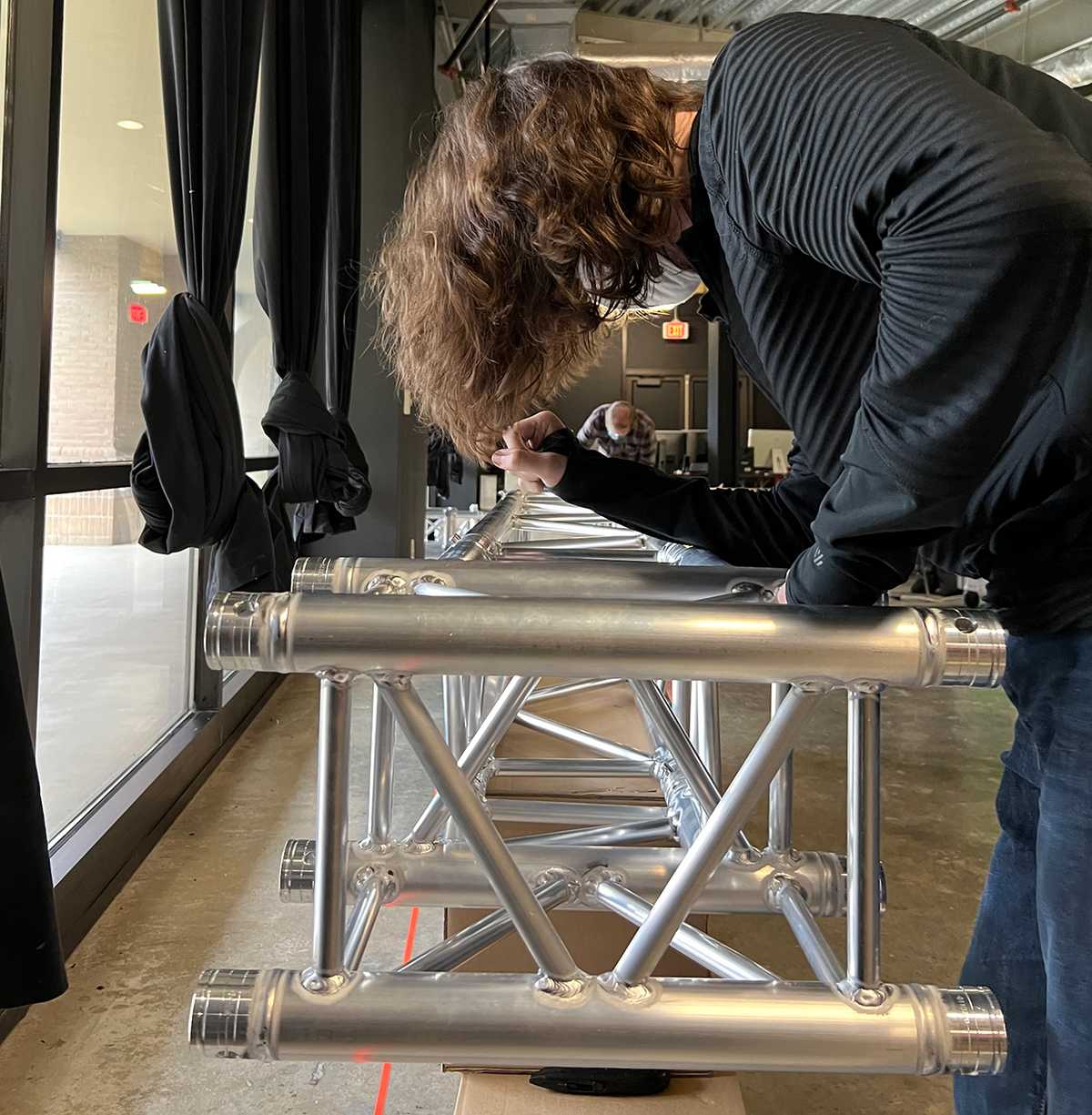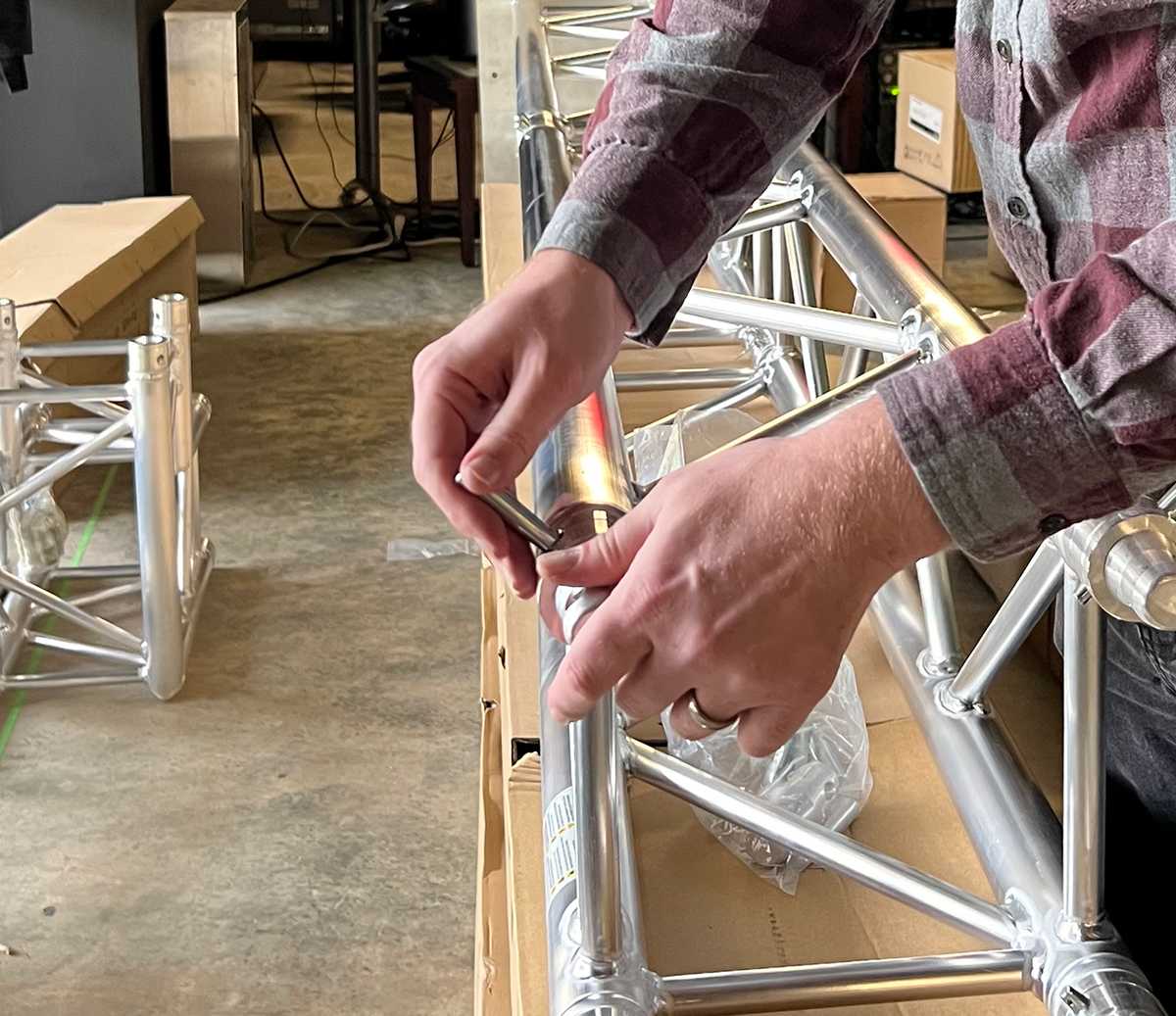 After placing all 9 posts (columns) we were able to start to hoist the cross pieces (beams). With the help of three people on ladders and helpers on the ground we were able to quickly get them attached to the posts. Unfortunately we were not able to finish the work, as a couple of custom pieces have not arrived yet.