News Articles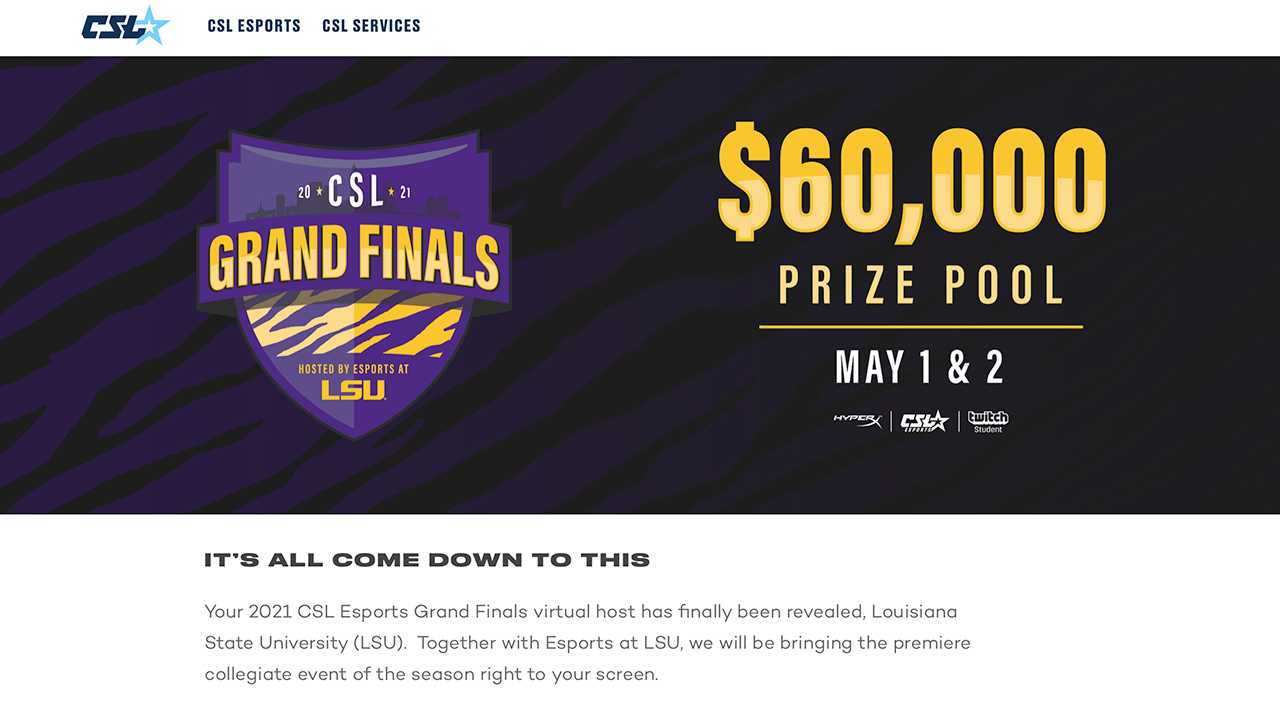 Marc Aubanel
maubanel@cct.lsu.edu
Director, LSU Digital Media Arts & Engineering
CSL Grand Finals
March 09, 2021
Louisiana State University
---
CSL Esports Grand Finals will be hosted together with Esports at LSU. This is an exciting chance for our institution to be at the forefront of competitive video gaming. Esports is becoming more and more ubiquitous as serious multiplayer video games take the main stage across campuses in the US.
Created in 2016, Esports at LSU is a student-run organization striving to provide a wholesome and progressive esports environment in which all feel welcome. With more than 300 members, the club aims for competitive excellence and a thriving casual community to help lead the collegiate space in esports. Current teams include Rocket League, Counter-Strike: Global Offensive, Hearthstone, Valorant, League of Legends, and Player Unknown's Battlegrounds. Esports at LSU has won the following national titles: 2020 Collegiate Rocket League West Champions (Rocket League) 2019 Fall Collegiate Battlegrounds, Association Champions (Player Unknown's Battlegrounds) 2017 Fall, 2018 Spring, 2018 Summer: Collegiate Carball Association Champions (Rocket League)
Esports at LSU will serve as the virtual host for the upcoming 2021 CSL Grand Finals on CSL Esports' Twitch channel Saturday, May 1 and Sunday, May 2. CSL's playoffs are underway with teams competing for a prize and scholarship pool totaling over $60,000. The playoff format features the League's top CS:GO teams, the best Dota 2, the top Valorant teams, and the top League of Legends teams, all in best-of-three series; the top Rocket League teams in a best-of-seven series; and the top Street Fighter V players in a Top Eight double elimination format. More than 1,500 teams consisting of 9,500 players from 448 schools competed during the CSL Esports 2020-21 season.