News Articles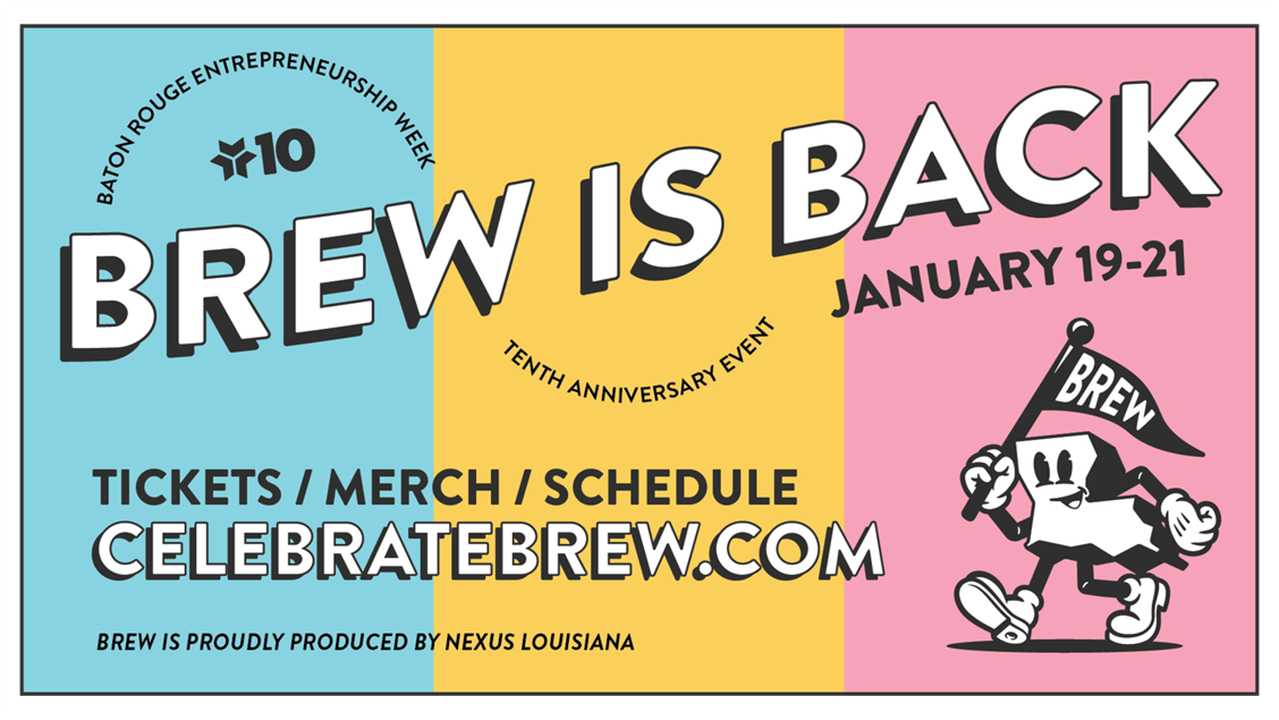 Marc Aubanel
maubanel@cct.lsu.edu
Director, LSU Digital Media Arts & Engineering
Brew 10
January 04, 2021
Louisiana State University
---
For students who are looking at networking for future jobs or internships – this is a perfect opportunity. The added advantage is that it is virtual and free. I have included the key information below.
The tenth anniversary of Baton Rouge Entrepreneurship Week has arrived, and despite transitioning to a hybrid event with both virtual and in-person elements, we've pulled out all the stops to make this BREW one to remember. We're carrying on a legacy while looking at the things our community must do to build the future we want to see.
Join us this January, and help us build the next decade of Louisiana entrepreneurship.
We've got a stellar lineup of speakers, panels, interactive opportunities, and more, all on the BREW 10 website. Head there now to check it all out and register for a BREW experience you won't want to miss.
BREW 10 is free to attend. To help keep BREW free, we ask that if you are able and willing, you opt to donate using our suggestion donation options at checkout. There are also options for additional add-on experiences that have an associated fee.
You can register at celebratebrew.com