News Articles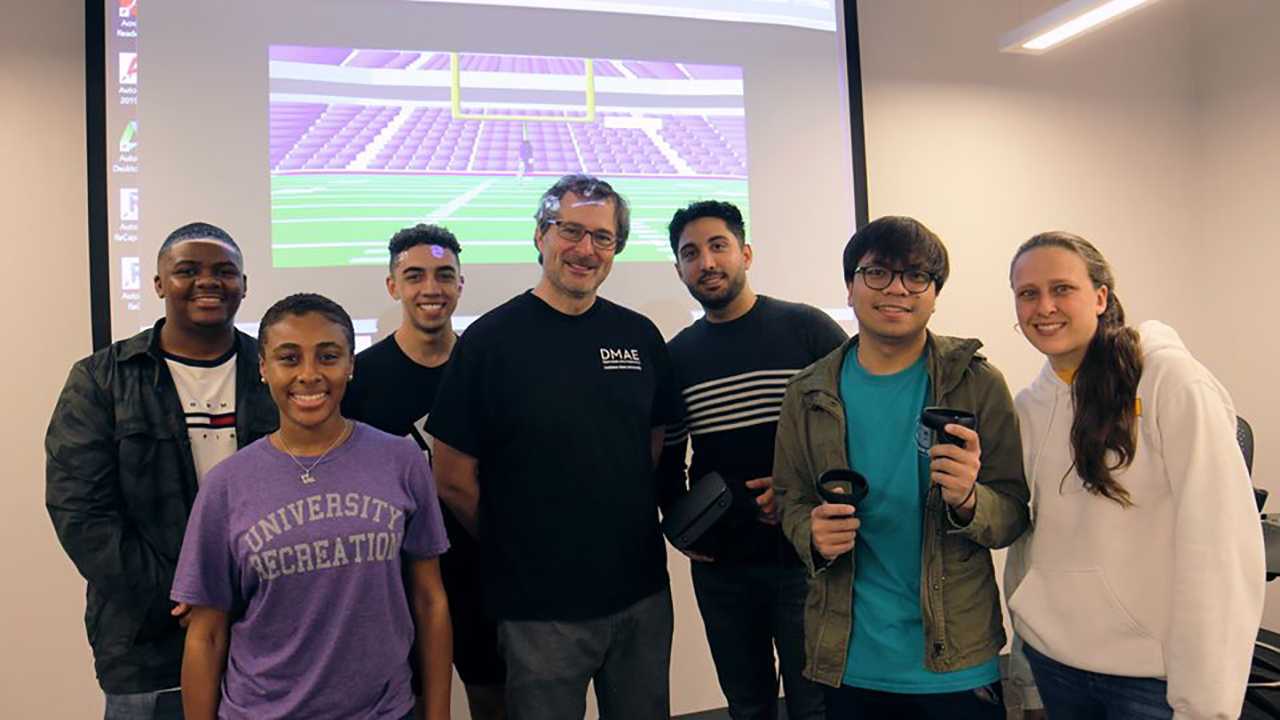 Marc Aubanel
maubanel@cct.lsu.edu
Director, LSU Digital Media Arts & Engineering
Tigers VR Training Tool
February 21, 2020
Louisiana State University
---
The DMAE 7115 Production & Project Management class is working with the department of Kinesiology and LSU Football for a VR athletic training simulation. The team is using Unity to recreate a photo realistic Tiger Stadium with a quarterback throwing to a human controlled receiver.
This is a serious game created to track data as a ball is thrown to a receiver during one of their routes. It is looking to see if VR training can provide similar benefits to an athlete to work on their skills virtually without having the entire team present.
We are a month in and working hard to meet an aggressive time schedule for completion.
A full article can be found at the LSU Engineering News Page.