News Articles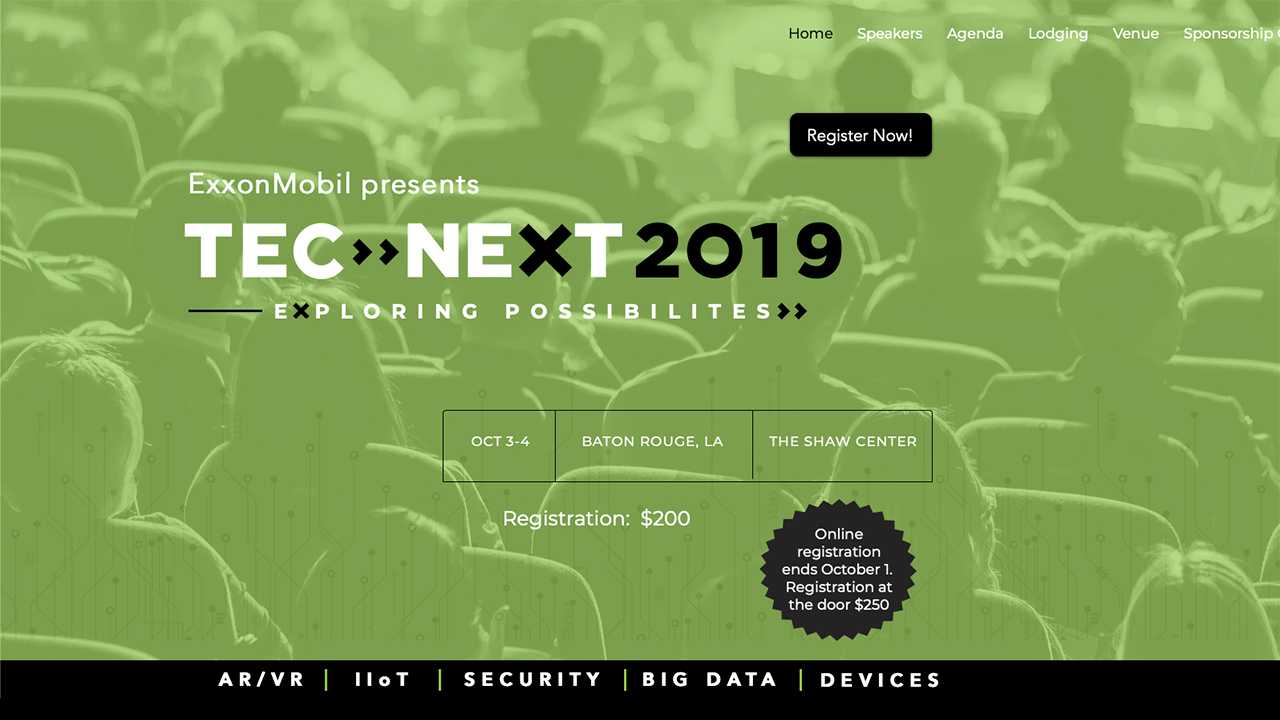 Marc Aubanel
maubanel@cct.lsu.edu
Director, LSU Digital Media Arts & Engineering
Tec Next
September 17, 2019
Louisiana State University
---
Tec Next 2019 is coming up on October 3rd and 4th.
Industry technology leaders from multiple manufacturing companies based in Louisiana are hosting this dynamic two-day event to gather experts from industry and technology for a high value, "TED" conference-like gathering. Local, national, global leaders from the chemical and petrochemical manufacturing industry will share what they are developing and installing currently as new technology-driven tools and processes, and technology leaders will participate.
Under the broad category of Industry 4.0, topics such as "Plant of the Future," Industry Internet of Things (IIOT), Cybersecurity, Virtual Reality Simulations, and Augmented Reality visual tools will be explored.
New technologies are changing and influencing heavy industry. South Louisiana is an industry-rich state, where new applications of technologies are already being deployed and more are being developed. According to an early Industry 4.0 report from McKinsey, manufacturers in the United States lag other nations in technology transitions in industry. There are already large conferences on this topic, but leaders from the petrochemical and chemical industry acknowledge there is a need for a more in-depth opportunity for engagement on this topic, where industry leaders can meet with their national and global counterparts in a small event setting to explore practices with each other, and interact with technology experts specializing in the Industry 4.0 space. There is an exciting opportunity to engage industry and technology leaders to see the latest, learn from each other, and envision what's next.