News Articles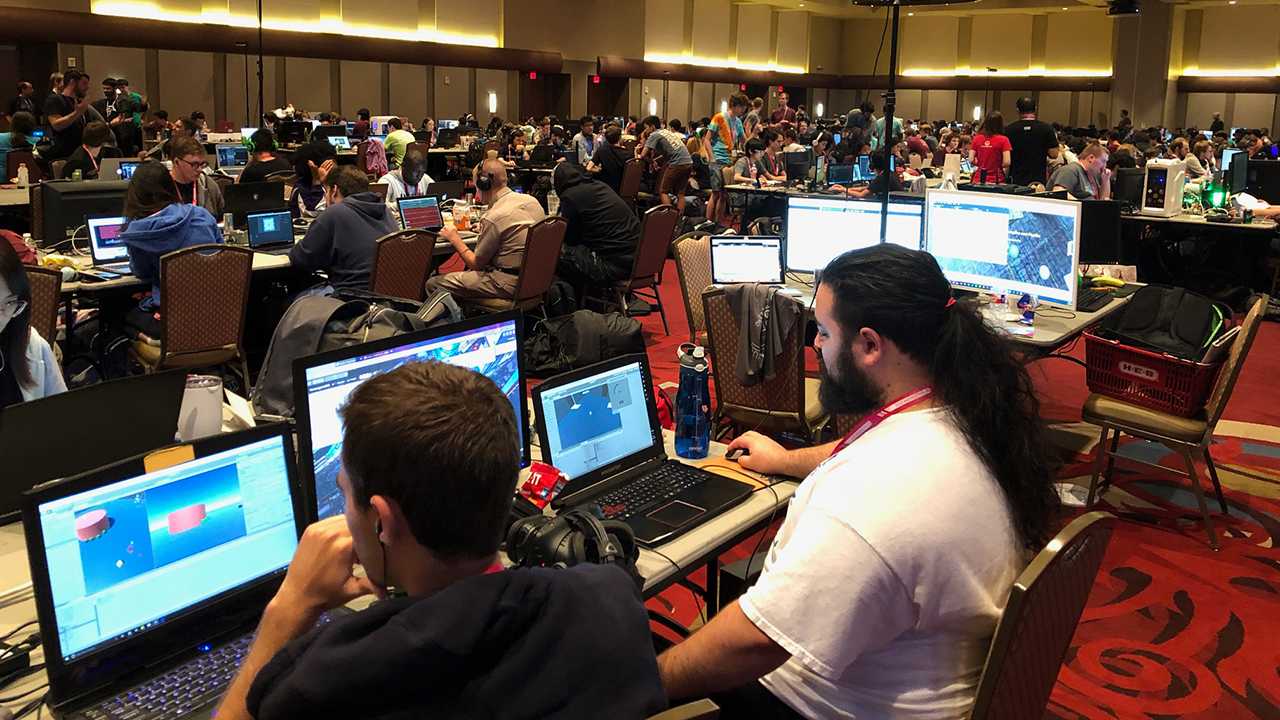 Marc Aubanel
maubanel@cct.lsu.edu
Director, LSU Digital Media Arts & Engineering
Chillennium 2018
November 07, 2018
Louisiana State University
---
On Friday, October 12th, fourteen brave LSU students went to College Station to take part in the 4th annual Chillenium Game Jam at Texas A&M. This is the world's largest student game jam and features teams from Canada and the US with 352 students from 16 different Universities. The majority of participants (61%) are enrolled in an engineering field. LSU had 5 teams (a blend of LSU and other Universities) that each completed a game.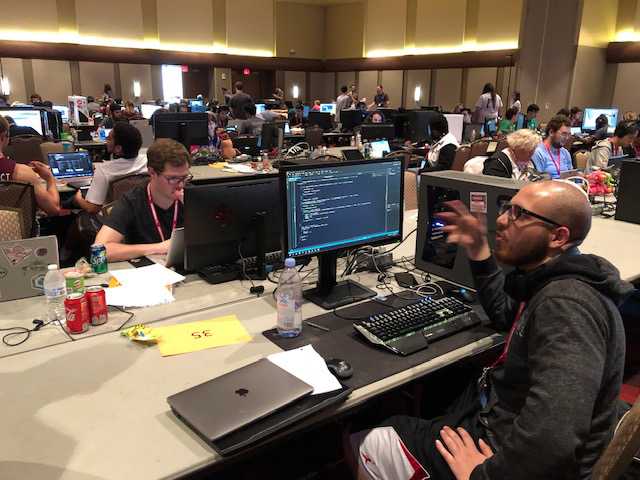 A total of 86 games were submitted for judging. Here is a link to 4 of the games created by LSU students that you can download and play:
For 4 of the teams, this was their very first game jam. Unfortunately LSU didn't win any of the awards but everyone had a great time. There were some teams that clearly had made multiple games beforehand as there were some submissions that could be considered as near professional grade.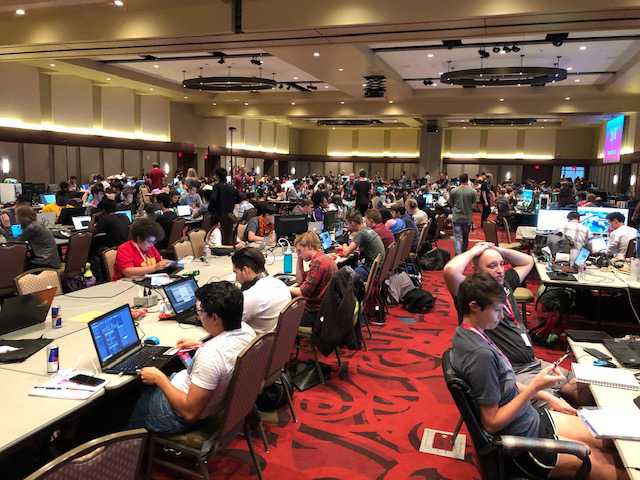 Participating in such a large jam is a huge benefit to students as it introduces them to teamwork and hectic deadlines. This is as close as you can get to feel what it likes to get a game from concept to completion. Even though participants only have 48 hours to make their game, they have to go from pre-production all the way to a shipped game with marketing photos. The students were also aided by industry representatives from Unreal, Bioware, BitLoft, Bluepoint, and EA, to name a few, who mentored students through development challenges that arose.
We are hoping to turn this into an annual field trip to get LSU's best and brightest to compete and participate in the community of game development that is active throughout the southern states.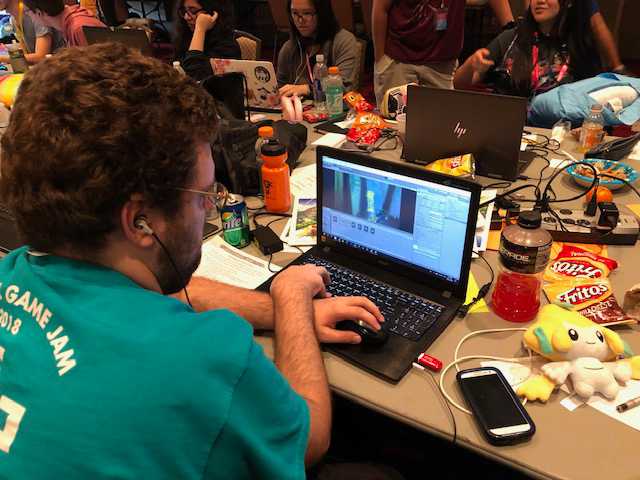 I am always very impressed by how dedicated everyone is to creating a finished game that they can be proud of. This is especially impressive when most of our students have no prior experience with any of the game development software. Not only are they competing in a game challenge but they are required to learn a very large development environment in record time.