News Articles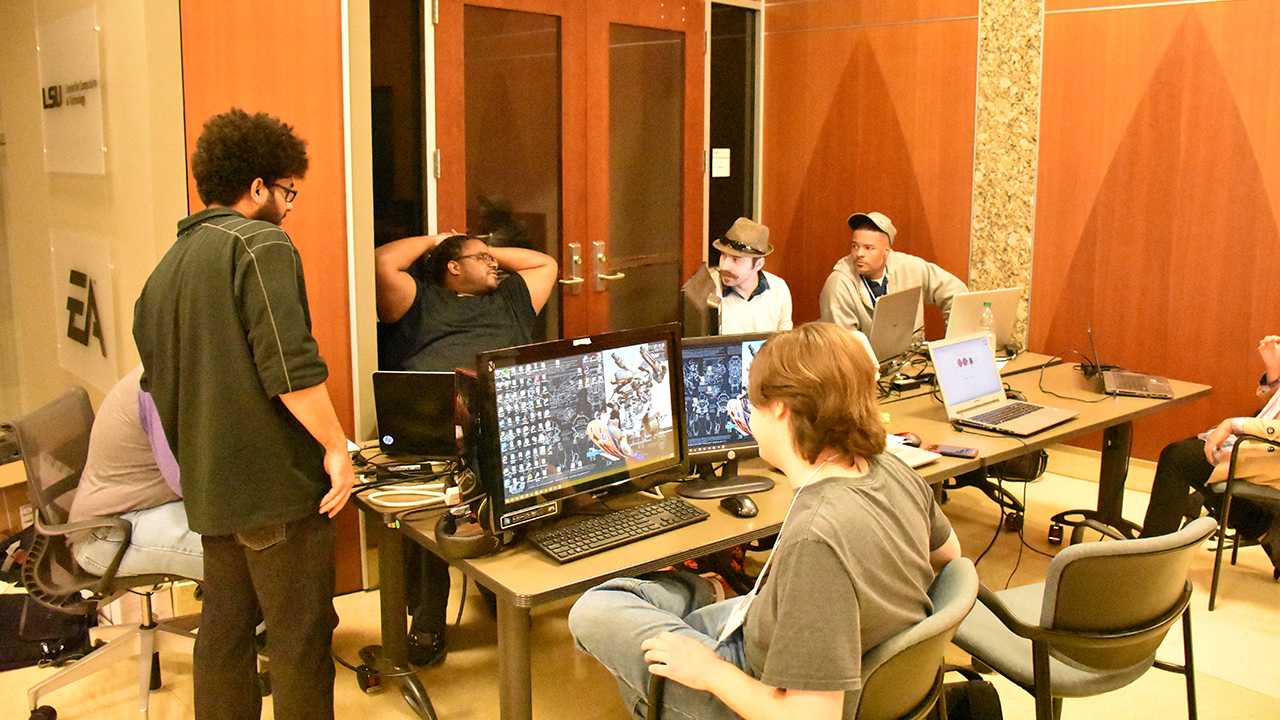 Marc Aubanel
maubanel@cct.lsu.edu
Director, LSU Digital Media Arts & Engineering
LSU Global Game Jam 2018 Stats
February 01, 2018
Louisiana State University
---
The stats are in for the 2018 Global Game Jam. This was LSU's 4th anniversary and the Jam's 10th anniversary. We had many returning teams and participants and the most recent Jam was another huge success. This past Game Jam is officially the Biggest Game Jam Ever. Here are some stats:
LSU Created 13 Games
GGJ created a total of 8,597 video games
LSU had 69 Participants
At all Jam Sites there were 42,800 game jammers
We were the only site in Louisiana
There were a 108 countries that participated
The largest team at LSU was 11 jammers
The largest team in the world was 19 members!
One of our games was called Soylent Transmission
53 games were called Lost in Transmission
For a full list of stats checkout the GGJ's official release.