News Articles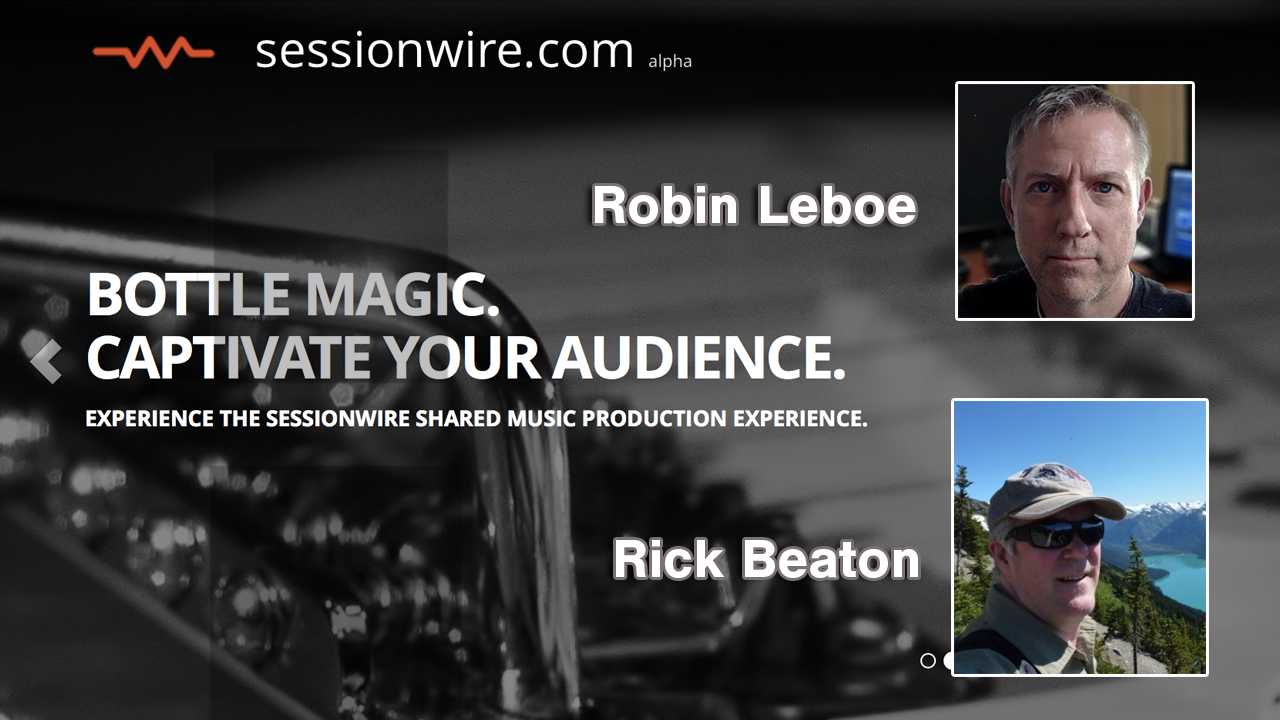 Marc Aubanel
maubanel@cct.lsu.edu
Director, LSU Digital Media Arts & Engineering
Redstick Video Game Symposium Welcomes Robin Leboe and Rick Beaton
April 12, 2017
Louisiana State University
---
Redstick Video Game Symposium Welcomes Sessionwire's Robin Leboe and Rick Beaton
LSU is very excited to host a Vancouver based start-up that is trying to modernize the recording industry. You will get the rare chance to meet a team that is in the Alpha phase working towards a Beta release. This demonstration gives us insight into how a company builds a web application from ground up working towards their Beta release. Come see state of the art audio software.
Sessionwire uses a proprietary MESH Recording Engine to create a global, virtual recording studio. By linking people AND their software together they create a single recording system that transcends borders. Pro Tools and GarageBand? No problem. Logic and Ableton Live? Absolutely! There is nothing like it and once you use it you will wonder how you ever got along without it. Sessionwire works seamlessly with all your favorite audio software.
With over 35 years experience as a musician, composer, producer, programmer, product developer and entrepreneur, Sessionwire Communications, Inc. President and CEO Robin Leboe has deep ties with the music and recording industry. The company's ground-breaking platform Sessionwire Studio is the realization of a long held dream to connect musicians together in a live network using the Internet. Rick Beaton is the Chief Technical office at Sessionwire.