News Articles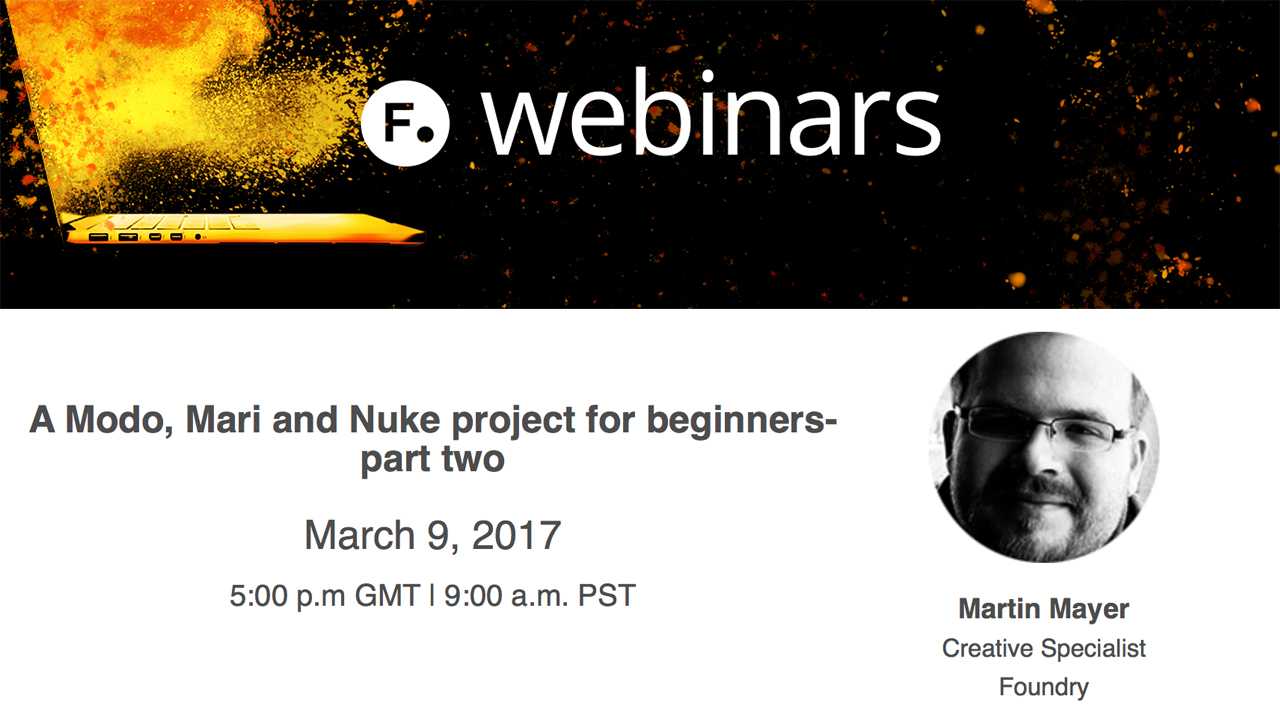 Marc Aubanel
maubanel@cct.lsu.edu
Director, LSU Digital Media Arts & Engineering
A Modo, Mari and Nuke Project Part II
March 05, 2017
Louisiana State University
---
Modo, Mari and Nuke Project for Beginners Part II
The Foundry is hosting a webinar on March 9th, 2017 at 11:00 am Central Time. Save your seat and join Martin Mayer, a Creative Specialist at The Foundry, now!
Missed Part I, no problem. Visit A Modo, Mari and Nuke Project for Beginners Part I.
Got questions about preparing and creating digital scenes using Modo and Nuke?
I'll be answering anything you need to know in a live Q&A session, following the upcoming rebroadcast of my popular webinar: A Modo, Mari and Nuke project for beginners.
Join me for the webinar, where I'll be showing you the components that build up the digital environment inside Modo.
We'll look at:
Time-saving strategies for building up complexity and detail using Modo.
Rendering the scene in passes for compositing.
Some cool tricks in Nuke for giving your project some final polish.
Afterwards, I'll be answering all your online editing questions in a live Q&A session immediately following the webinar presentation.