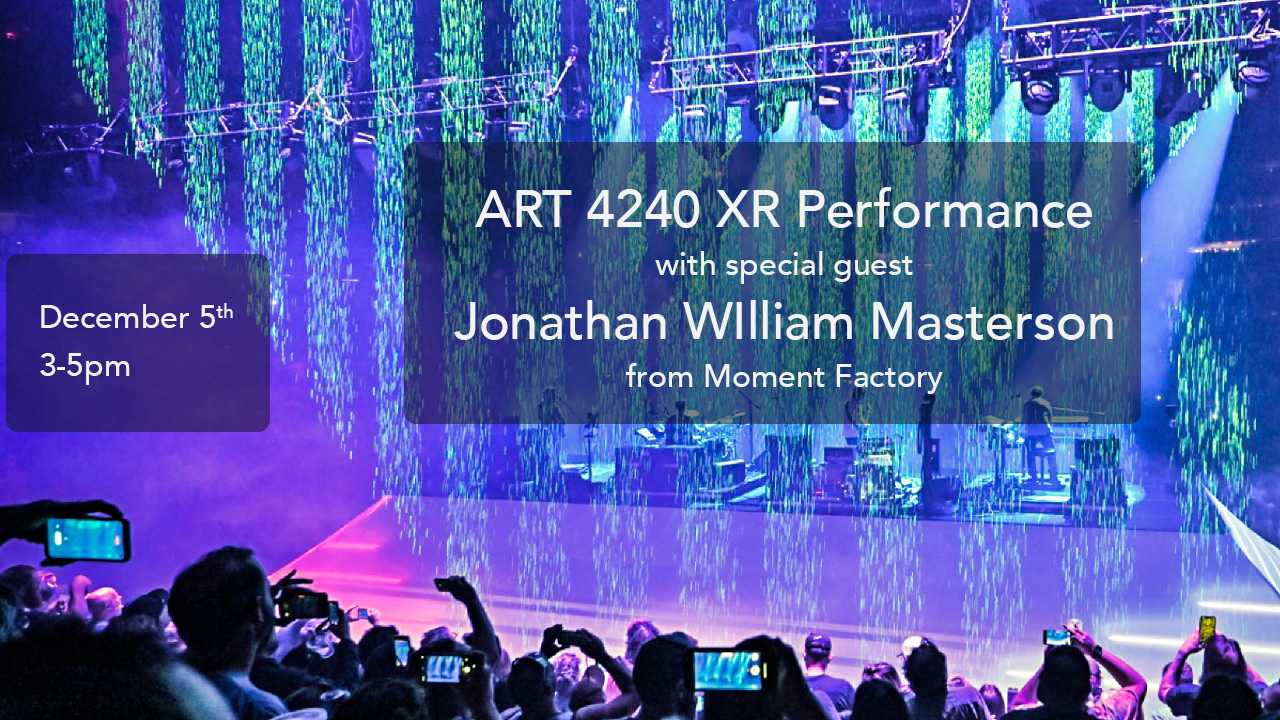 December 05, 2022
XR Performance with Moment Factory
Digital Media Center Theater & Online
Digital Media Center, LSU,

Baton Rouge
December 05, 2022
3:00 PM - 5:00 PM
The inaugural XR Performance class is showing off its final projects using LSU's newly acquired LED Volume for live performance. 9 teams are showing their final work that all includes using the use of the LED volume with real time sensors. Fantastic performances includes a viola player, dancers, a comedy sketch, aerial silks, Alice in Wonderland and many more exciting surprises.
Joining the class presentations will be very special guest Jonathan William Masterson. He is a Technical Director / Creative Technologist at Moment Factory. Moment Factory is a Montreal based studio that brings large scale XR perforamces to life. From Billie Eilish's Happier Than Ever World Tour to the Visions of Hong Kong at Ocean Park, they have proven that a new entertainment form is rising. Jonathan will talk a bit about the projects and technology that Moment Factory employs on their productions. There are many career possibilities in this emergine field.
The use of game engines in real-time performances has picked up a lot of steam in the past couple of years and Moment Factory has embraced the use of many real time technologies including many different kind of sensors and game engines such as Unreal and Unity.
Join us to see what our students are up to and state of the art in XR Performance at the Digital Media Center Theater or on zoom December 5th, at 3pm.