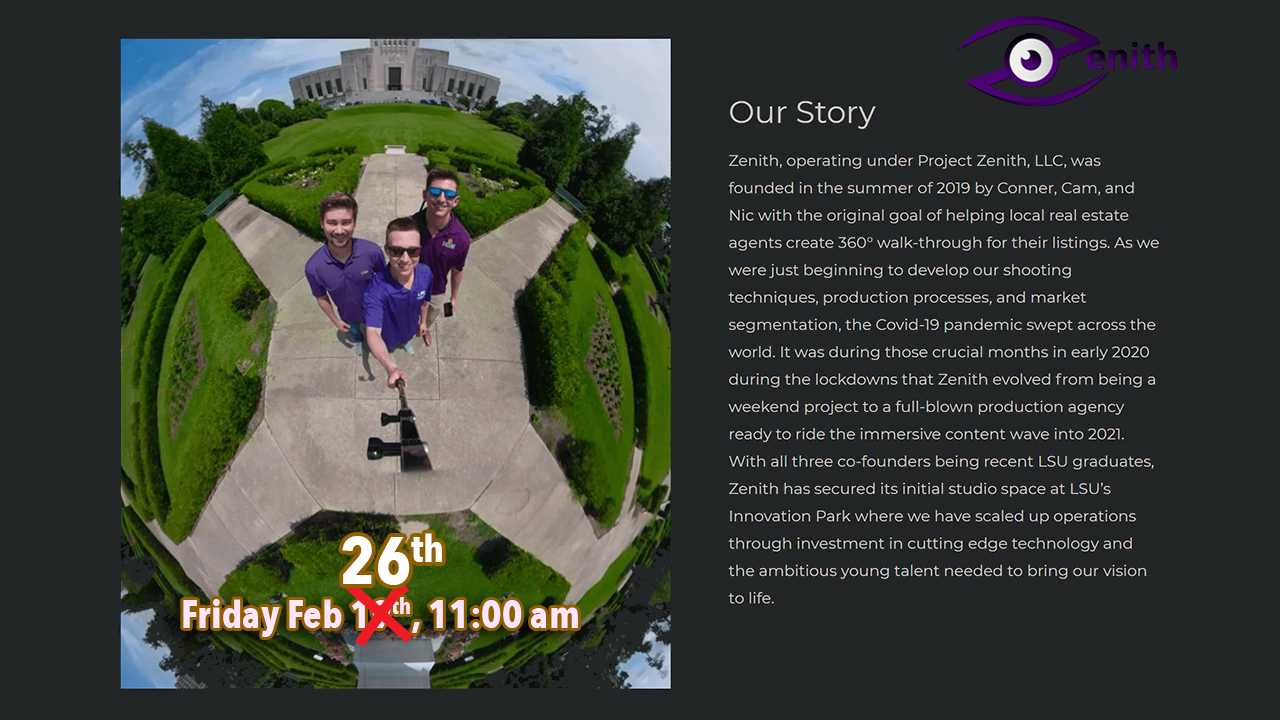 February 26, 2021
Opportunities in Immersive/360° Content Production with Project Zenith
Digital Media Center
2022 Digital Media Center,

Baton Rouge
February 26, 2021
11:00 AM - 12:30 PM
This event has been delayed by a week from the 19th to the 26th due to campus closure and the winter storm.
Zenith is an immersive content production company with the mission of providing high quality immersive content at an affordable price to a wide variety of businesses. Their primary services are interactive virtual tours, but they also offer stand alone 360° videography and photography services depending on the various needs of clients competing in different industries.
This company is a new start-up located at Innovation Park Baton Rouge. This entrepreneurial team is looking to partner with digital media students and grads who are interested in investing in the future of mixed media and advance the medium. Zenith is growing and looking at hiring students and grads who are knowledgable in the production and post production process. Come join us online and find out about possible internships or other opportunities.
Please join us on February, 26th at 11:00 am on Zoom