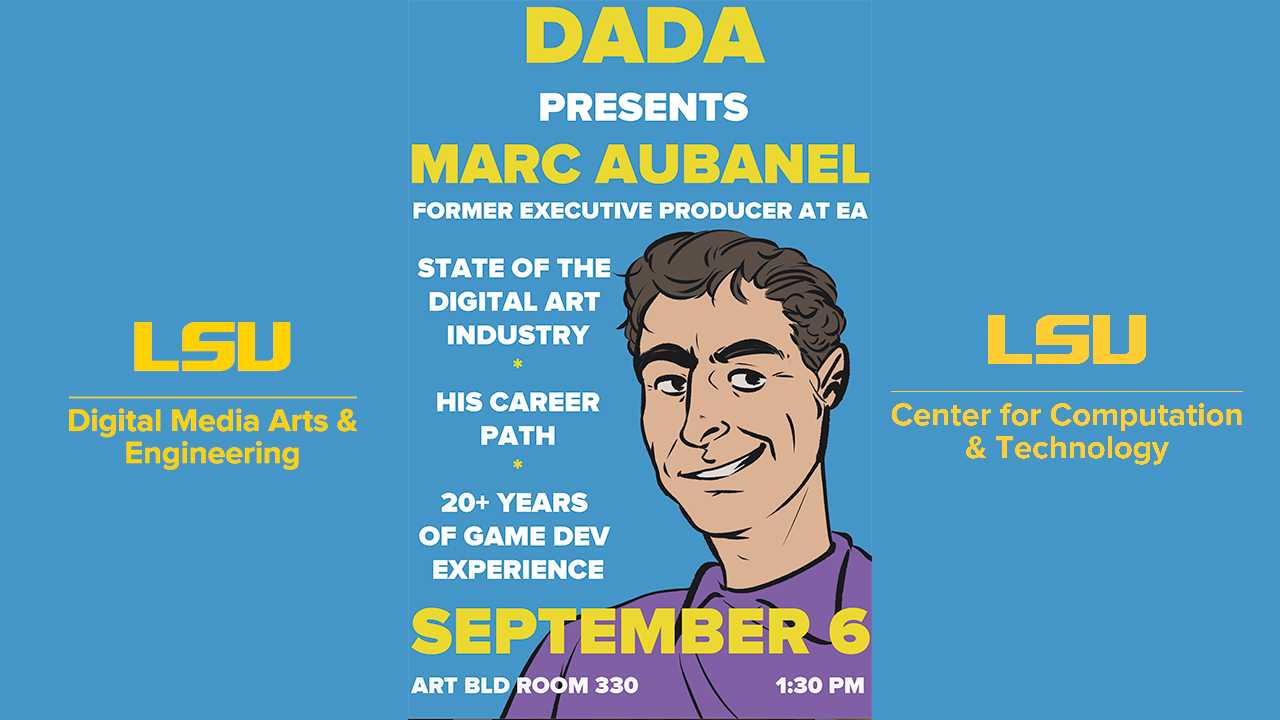 September 06, 2019 - Invalid date
Mauby's Musings
330 Art Building
Louisiana State University,

Baton Rouge
September 06, 2019 - 1:30 PM until:
Invalid date - Invalid date
Marc Aubanel will be presenting at the next DADA (LSU Digital Arts Design Association) meeting and casually discussing his background in game development.
Marc Aubanel started making games when he was a teenager on an Apple IIE as well as a Timex Sinclair. What started as a hobby became a career and Marc was lucky enough to work on the very first version of FIFA Soccer on the Sega Genesis in 1992 at Electronic Arts in Vancouver. Marc was lucky enough to work on over 50 games including World Cup, Def Jam Vendetta, Triple Play Baseball, NHL Hockey, Need for Speed Underground to name a few.
Marc has been teaching game design, production, development and project-management since 2008. He now runs the Digital Media Arts & Engineering master degree at LSU while still teaching classes using Unreal Engine 4 and GameMaker.
Feel free to drop by anytime!
Meeting Location: First Wednesday every month at 7pm
Smiling Dog Upstairs at The Londoner 4215 S Sherwood Forest Blvd, Baton Rouge, LA 70816