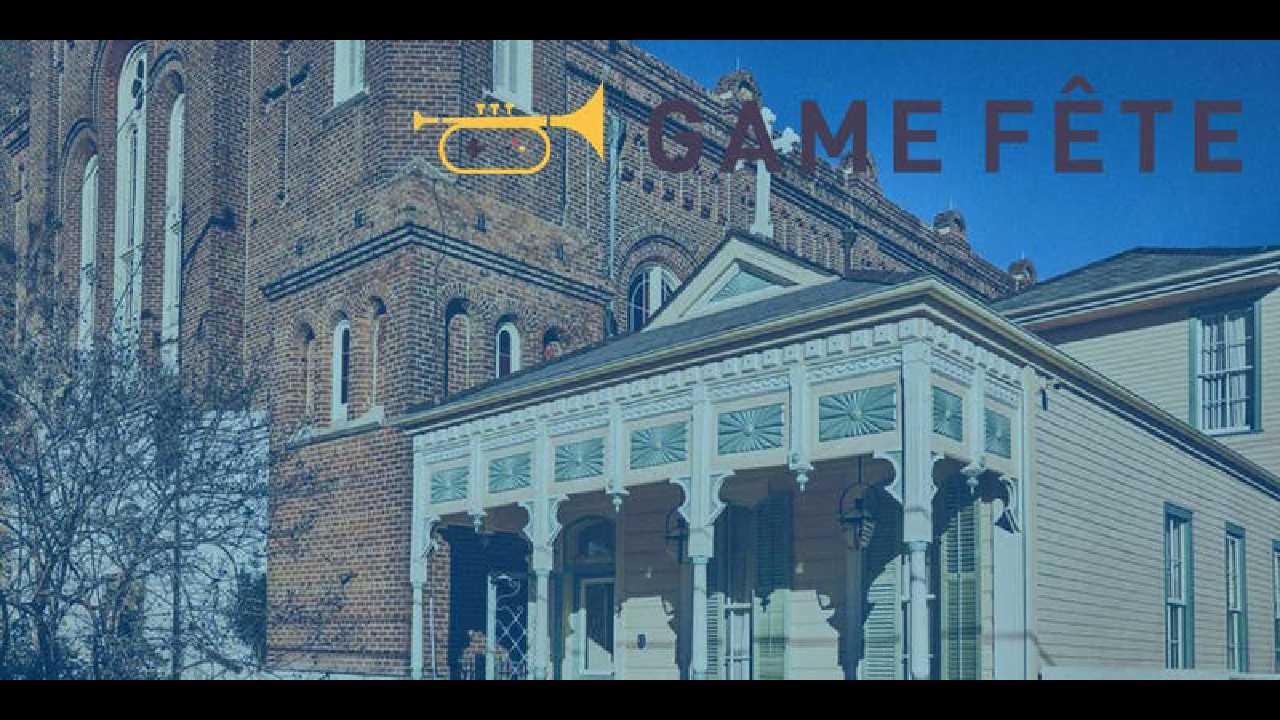 May 01, 2019 - Invalid date
Game Fete 2019
Hotel Park & Paul
2317 Burgundy Street,

New Orleans
May 01, 2019 - 6:00 PM until:
Invalid date - Invalid date
Come join us for a beautiful evening at Hotel Peter & Paul --- a former church, school house, convent and rectory at the corner of Burgundy and Mandeville street in the heart of the Marigny.. We will be celebrating Game Fête 2019 brought to you by Greater New Orleans, Inc. and Louisiana Economic Development.
This is a chance to visit with leading videogame executives from around the country and demo games from our New Orleans-based indie game developers.
We're looking forward to a fun-filled evening with live music from The Tom Leggett Band, which has emerged as one of the hardest working up-and-coming roots rock & blues acts in New Orleans. Tom is a guitarist, singer and songwriter from right here in New Orleans, and his backing band gets influences from rock, blues and outlaw country.
The event will also feature food by Bacchanal – one of the city's most popular outdoor venues – and a selection of local beers.
The party is a part of the Game Fête 2019 activities, a multi-day event designed to attract gaming professional from across the country to showcase the growing interactive cluster in New Orleans!
Hope to see you there!
NOTE: Parking is very limited – please use Uber/Lyft if possible