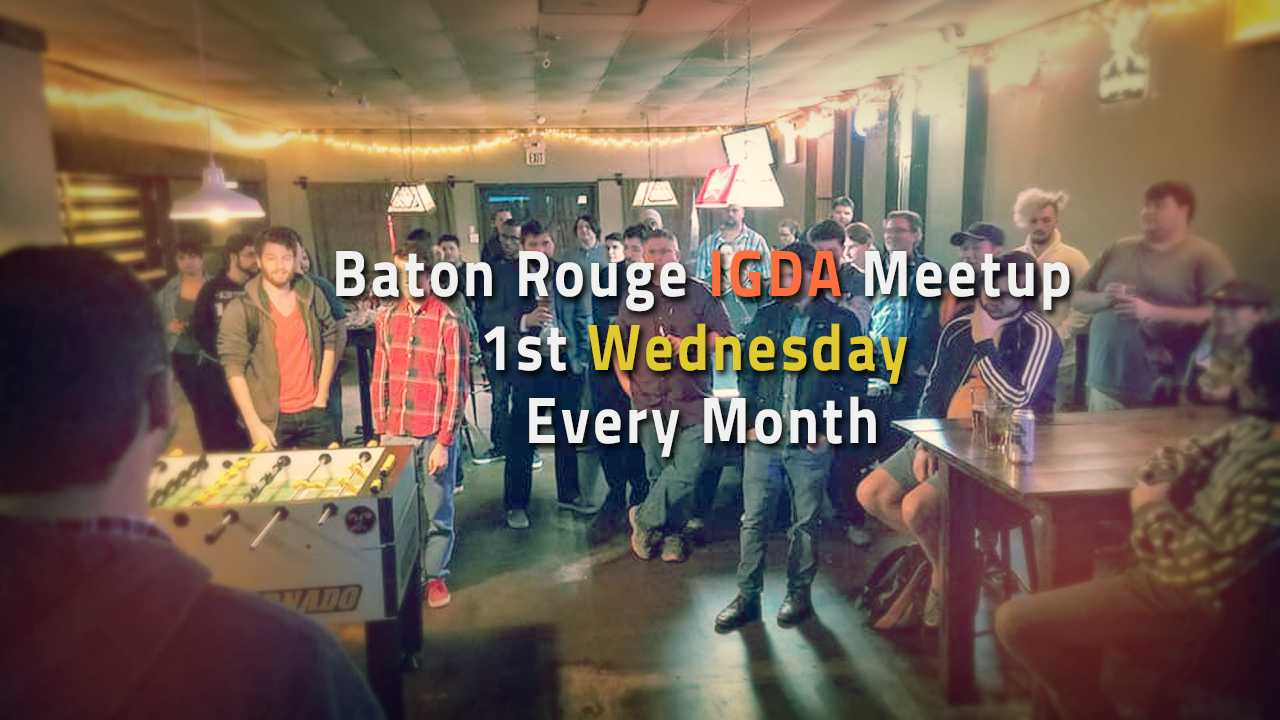 February 06, 2019 - Invalid date
IGDA February Meet Up Baton Rouge
The Londoner 2nd Floor
4215 S Sherwood Forest Blvd,

Baton Rouge
February 06, 2019 - 7:00 PM until:
Invalid date - Invalid date
Post-GGJ Recap & Demos!
We meet on the first Wednesday of every month around 7pm at the address below.
As usual, we will also have food sponsored by the Louisiana Technology Park. Drinks and mingling start at 7pm on the Second Floor with the talk/demos starting around 7:45pm.
Come join us and see some of the games that were made during the 2019 Global Game Jam on the weekend of January 25th!
Feel free to drop by anytime!
Meeting Location: First Wednesday every month at 7pm
Upstairs at The Londoner 4215 S Sherwood Forest Blvd, Baton Rouge, LA 70816