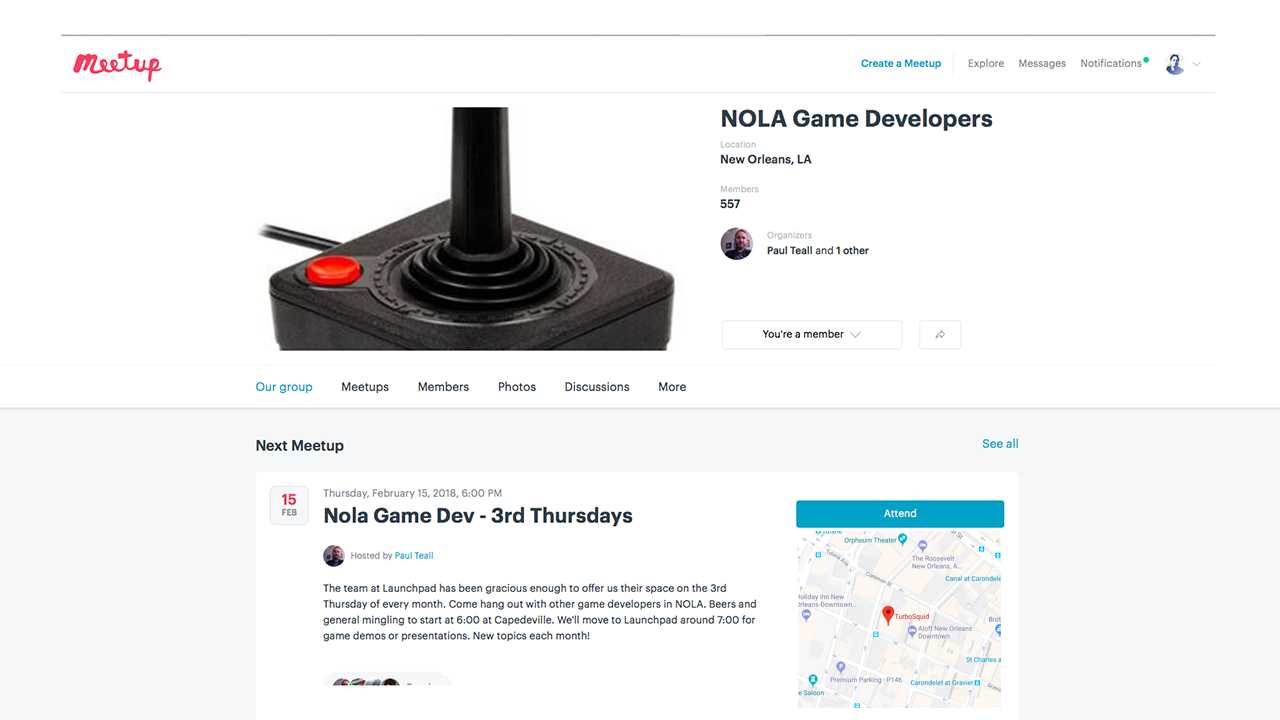 November 15, 2018 - Invalid date
NOLA Game Developers Meetup Nov '18
Louise then Turbosquid
935 Gravier Suite 1600,

New Orleans
November 15, 2018 - 6:00 PM until:
Invalid date - Invalid date
Come out to the meetup this Thursday and get the inside scoop about the recent inXile/Microsoft news from inXile Pres Matthew Findley!
Matt is going to do a 15-30 minute open Q&A about what this means for the development of future inXile games in NOLA. Should be an awesome time. Here's the plan for this Thursday:
6pm - meet downstairs at Louise for drinking/general mingling.
7pm-ish - head upstairs to the TurboSquid office for Findley's Q&A session.
After preso - hang out for another drink and some game dev conversation.
NOLA Game Developers Meet Up is a regular monthly meeting of local developers and those interested in video game development. Casual meetup at Louise's at 6pm then moves up to Turbosquid at 7pm.
TurbosQuid is located in New Orleans at 935 Gravier Street. Louise is on the ground floor, TS is on the 16th floor.