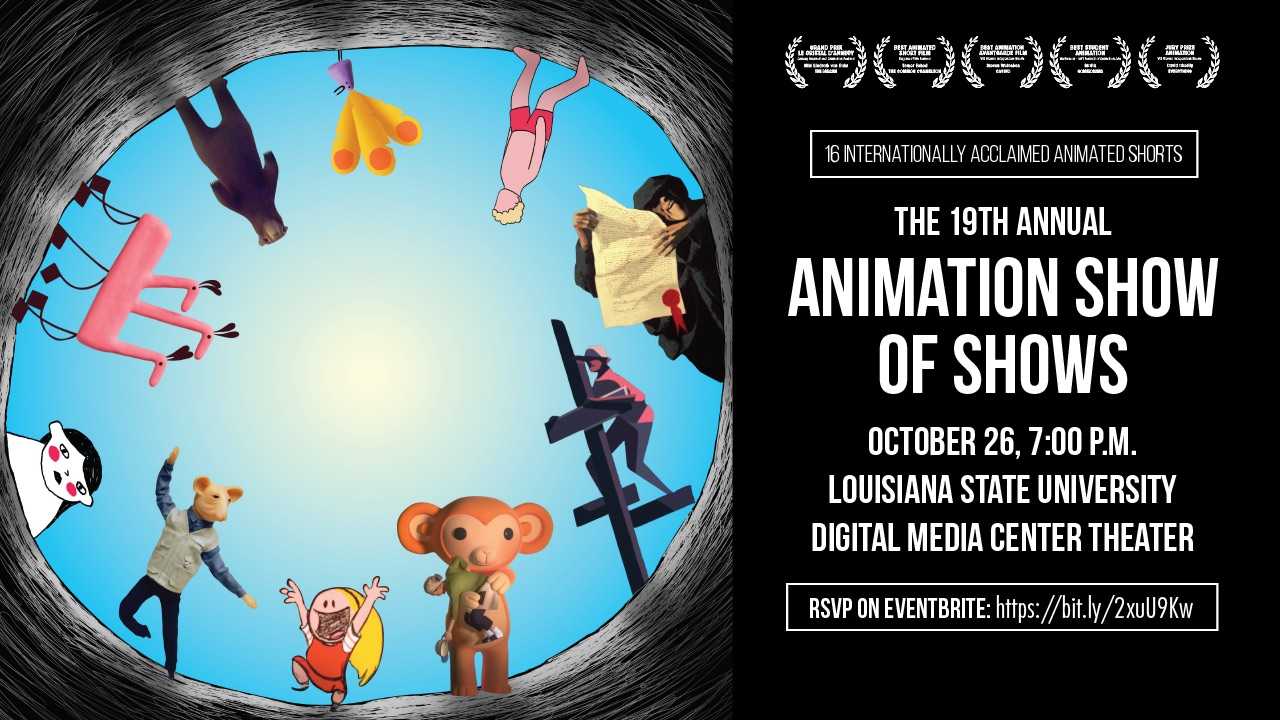 October 26, 2018 - Invalid date
19th Animation Show of Shows
Animation Show of Shows
Digital Media Center Theater
340 East Parker - LSU,

Baton Rouge
October 26, 2018 - 7:00 PM until:
Invalid date - Invalid date
LSU is pleased to host an assembly of extraordinary animated shorts that comprise The 19th Annual Animation Show of Shows. Discover a great new program of 16 internationally acclaimed animated short films from 8 countries.
With the work of 9 women directors featuring Niki Lindroth von Bahr's Annecy Grand Prix winning "The Burden," David OReilly's "Everything," and Glen Keane's interpretation of Kobe Bryant's "Dear Basketball" poem, this collection offers an incredible array of beautiful, funny, insightful, inspiring, powerful and thought-provoking shorts. Woven in the show are Pete Docter's 1990 CalArts student film "Next Door," restored by the Academy Film Archive, and Paul Julian and Les Goldman's 1964 "Hangman," restored by The Animation Show of Shows, Inc. with grants from ASIFA Hollywood and The National Film Preservation Foundation.
Doors open at 6:30 pm.
Check out the trailer: