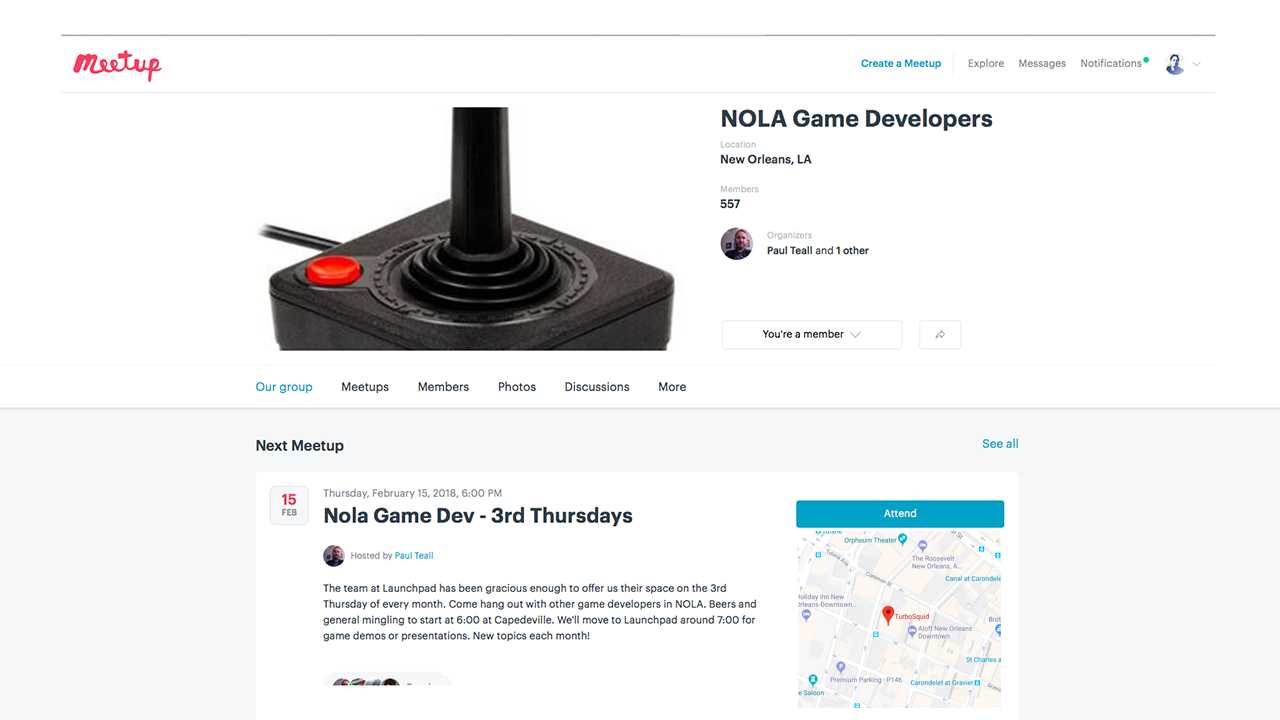 May 17, 2018 - Invalid date
NOLA Game Developers Meetup May '18
Louise then Turbosquid
935 Gravie Suite 1600,

New Orleans
May 17, 2018 - 6:00 PM until:
Invalid date - Invalid date
NOLA Game Developers Meet Up is a regular monthly meeting of local developers and those interested in video game development. Casual meetup at Louise's at 6pm then moves up to Turbosquid at 7pm.
This month we're going to have Ben Walker, a Software Engineer with High Voltage, giving the following presentation:
"Creating the Online Infrastructure for Dragon Front"
If you haven't tried Dragon Front, it's a multiplayer VR card game. Come hang out, mingle, and check out the preso from Ben!
We'll start at Louise at 6pm, and then up to the TurboSquid offices around 7pm. 935 Gravier St, Suite 1600