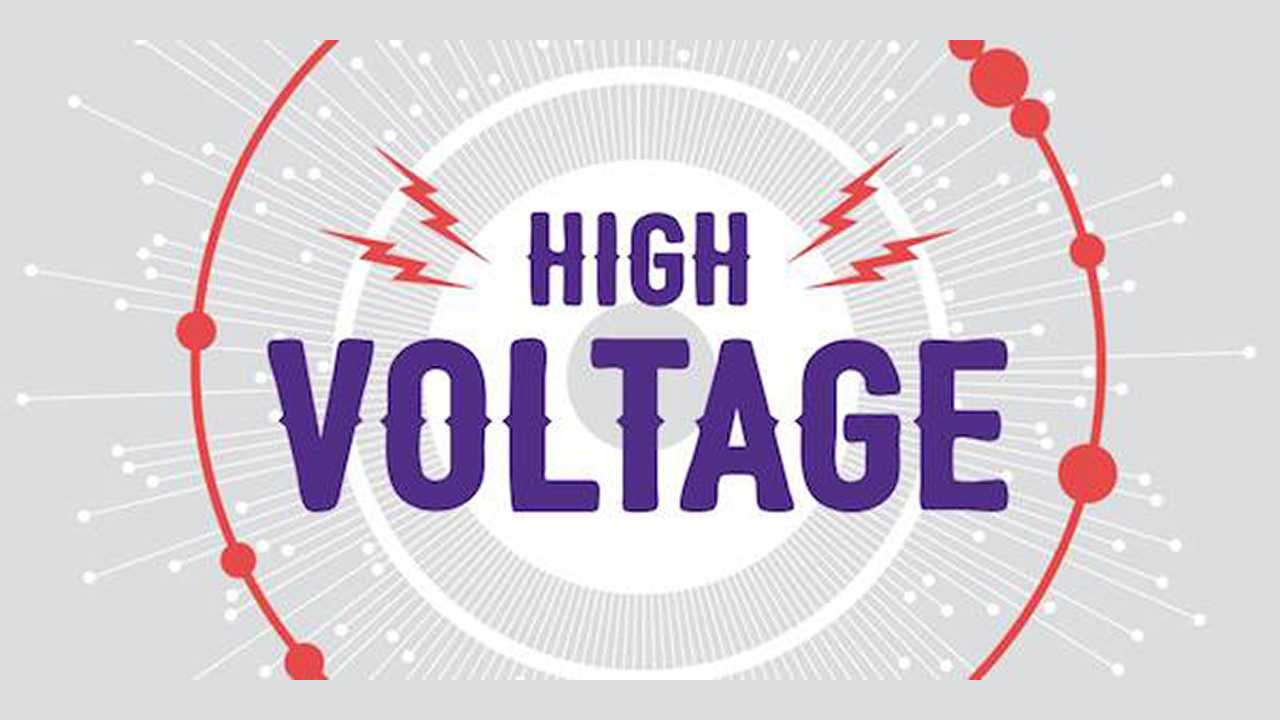 February 16, 2018 - Invalid date
High Voltage
Digital Media Center Theater
340 East Parker - LSU,

Baton Rouge
February 16, 2018 - 7:30 PM until:
Invalid date - Invalid date
High Voltage is Friday, February 16, 7:30 @ the DMC Theatre. The concert is free and open to the public.
The LSU Experimental Music & Digital Media Program presents High Voltage, an eclectic concert of trans-media works interweaving live performers, acoustic instruments, and one-of-a-kind technology amplified to a higher plane.
Featuring Esteemed Guest Artist Amy Knoles performing her work 9:8:7:5:4:3:1 for live electronics and real-time video projection
Guest Performers include Griffin Campbell and Noelle Allison. Addition works from: Pete Stollery, Scott A. Wyatt, Tom Lopez, Edgar Berdahl, Jesse Allison, Chase Mitchusson, and Landon Viator.
The concert will be held at the LSU Digital Media Center Theatre – an intimate venue with a 92 speaker immersive sound system creating one of the most unique concert environments you may ever hear.
Along with the concert, EMDM is proud to host Amy Knoles who will be giving a presentation about her work in electronic percussion and her approach to composing and performing with electronics at 2PM in the Digital Media Center Theatre. This event is also free and open to the public.
Amy Knoles, Associate Dean and Interim Head of Percussion and Faculty of Electronic Percussion at the Herb Alpert School of Music at CalArts, has headlined on major festivals throughout the world. Her music has been described as being of: "frightening beauty, fascinating, complex" by National Public Radio and she is described as "Los Angeles' new music Luminary, infinitely variable, infinitely fascinating" by the Los Angeles Times.
Amy is a recipient of: the ASCAP Foundation "Composer-in-Residence at the Music Center of Los Angeles", the Meet the Composer "Commissioning Music USA", the American Composers Forum Subito Grant, the Durfee A.R.C., the Lester Horton Award for "Outstanding Achievement in Original Music for Dance", the "UNESCO International Prize for the Performing Arts-2000″, the "Individual Artist Fellowship Award" from C.O.L.A, the "Composer in Residence" Grant from the American Composers Forum, among many other awards.
Knoles was the Executive Director of the California E.A.R. Unit for thirty years (awarded the "Letter of Distinction" from the American Music Center), which had been the Ensemble in Residence at the Los Angeles County Museum of Art for nineteen years, subsequently finishing off their series at REDCAT (The Roy and Edna Disney CalArts Theater).