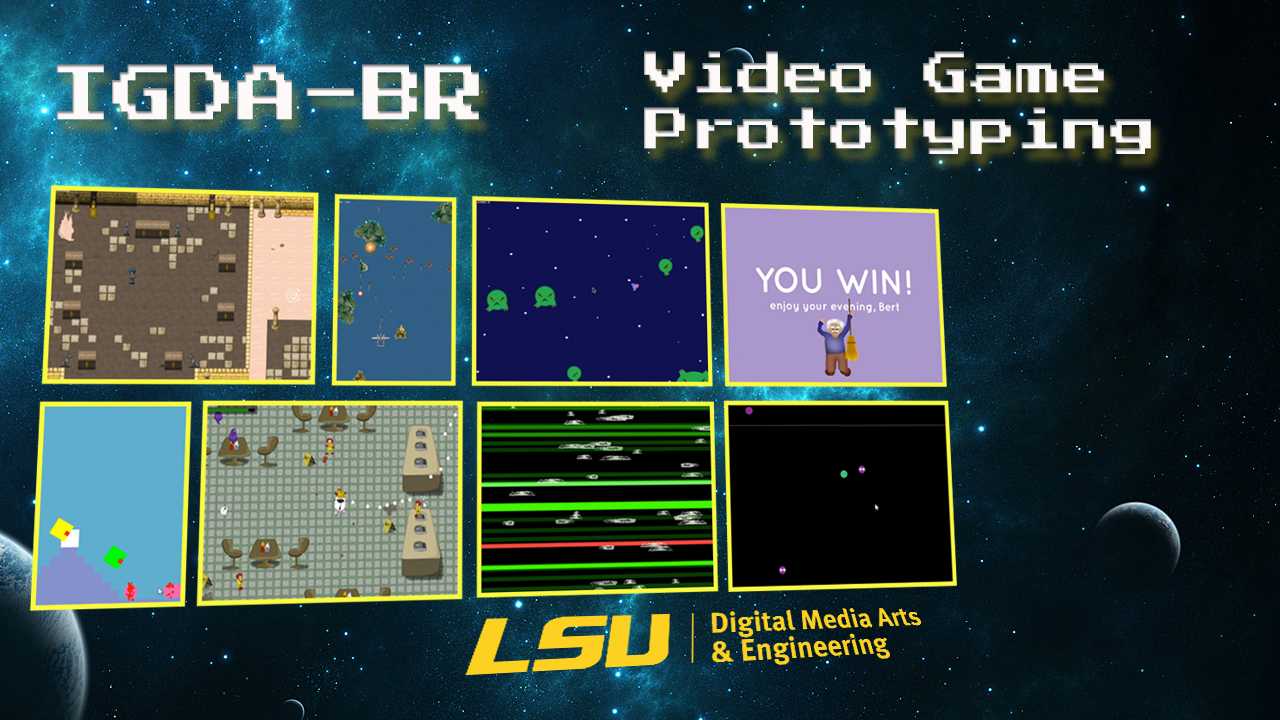 December 06, 2017 - Invalid date
IGDA Meet Up Baton Rouge December 6th
The Londoner
4215 S Sherwood Forest Blvd,

Baton Rouge
December 06, 2017 - 7:00 PM until:
Invalid date - Invalid date
Come to the December IGDA Meetup and find out what LSU digital art students are up to in the field of game development. Video Game Prototyping is a multidisciplinary undergraduate class at LSU that features 8 students working on quick 2-D prototypes to develop proficiency in scripting, animation, game design, audio design and mechanics design.
The class works on 7 prototypes that utilize various aspects of game development using a most of the features of the SDK. We use GML to practice scripting so that students can develop their own mechanics and explore their interactive concepts to their fullest extent. The class encourages experimentation and risk taking.
Come see what LSU is up to and play some select prototypes from the class.
As always, we'll have food provided by our sponsor - the Louisiana Technology Park.
Feel free to drop by anytime!
Meeting Location: First Wednesday every month at 7pm
Upstairs at The Londoner 4215 S Sherwood Forest Blvd, Baton Rouge, LA 70816