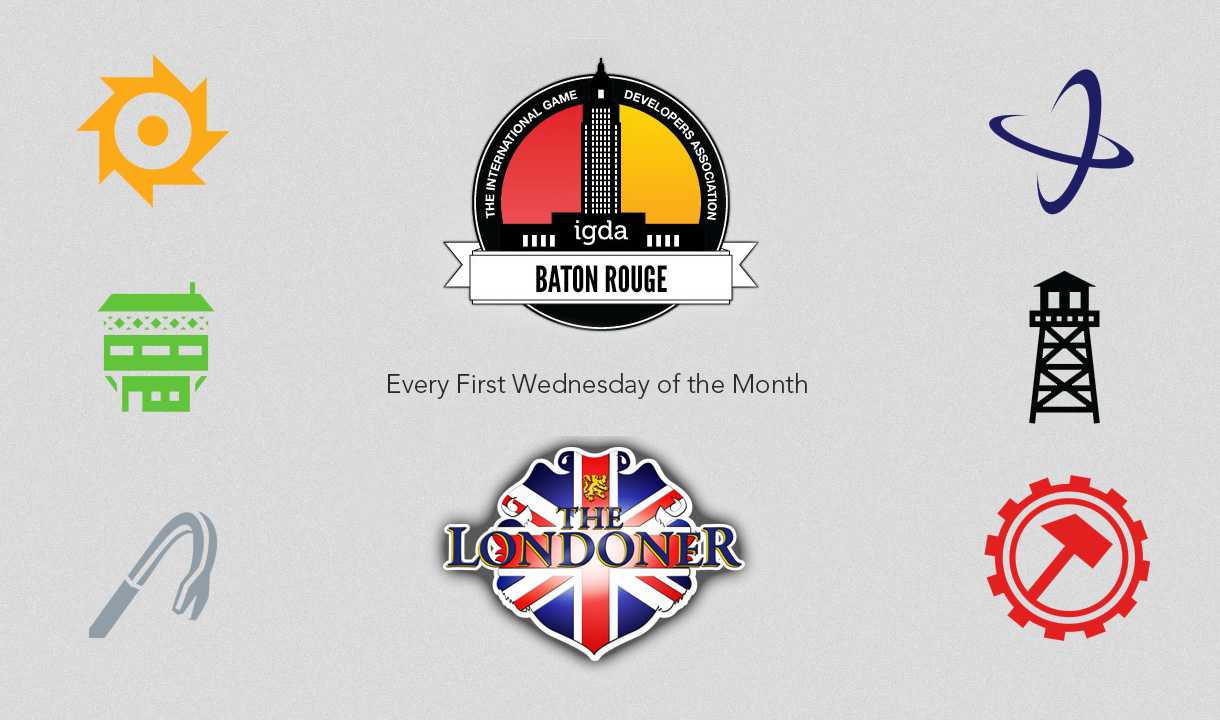 November 01, 2017 - Invalid date
IGDA Meet Up Baton Rouge November 1
The Londoner
4215 S Sherwood Forest Blvd,

Baton Rouge
November 01, 2017 - 7:00 PM until:
Invalid date - Invalid date
We have a locally-sourced Louisiana lineup this month! Local musician Cohen Hartman will be premiering his newly created video game music, local game company Iron 27 will be promoting their new game Relik, and Adam Arinder of local video game podcast Gameware Express will talk about their upcoming Extra Life charity event that includes some locally created video games from Duck Block Games and King Crow Studios.
As usual, we will also have food sponsored by the Louisiana Technology Park. Drinks and mingling start at 7pm with the talks starting around 7:45pm.
Feel free to drop by anytime!
Meeting Location: First Wednesday every month at 7pm
Upstairs at The Londoner 4215 S Sherwood Forest Blvd, Baton Rouge, LA 70816