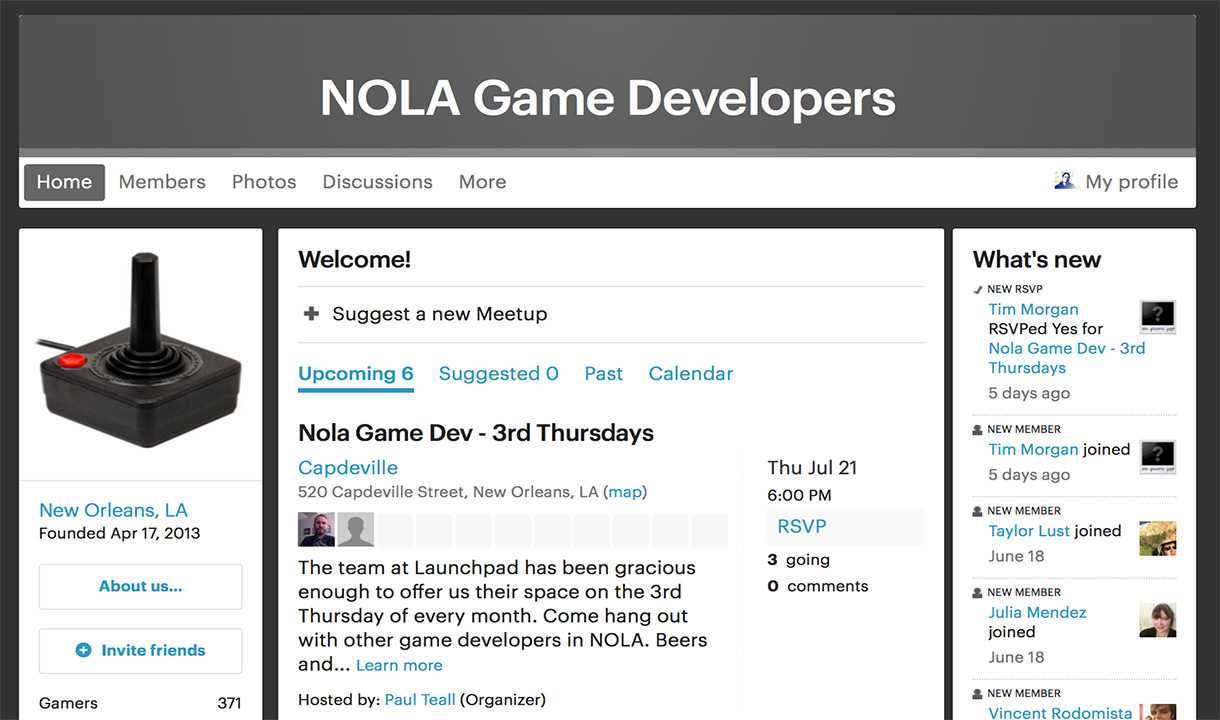 July 20, 2017 - Invalid date
Nola Game Developers Meetup Apr 17
Every Third Thursday
TurboSquid
935 Gravier Street, Suite #1600,

New Orleans
July 20, 2017 - 6:00 PM until:
Invalid date - Invalid date
NOLA Game Developers Meet Up is a regular monthly meeting of local developers and those interested in video game development.
We're now meeting at Louise and TurboSquid on the 3rd Thursday of every month. Come hang out with other game developers in NOLA.
Drinks and general mingling to start at 6:00 at Louise (Suite 100 of the same building). We'll move to TurboSquid around 7:00 for game demos or presentations. New topics each month!
TurboSquid 935 Gravier Street, Suite #1600 New Orleans LA