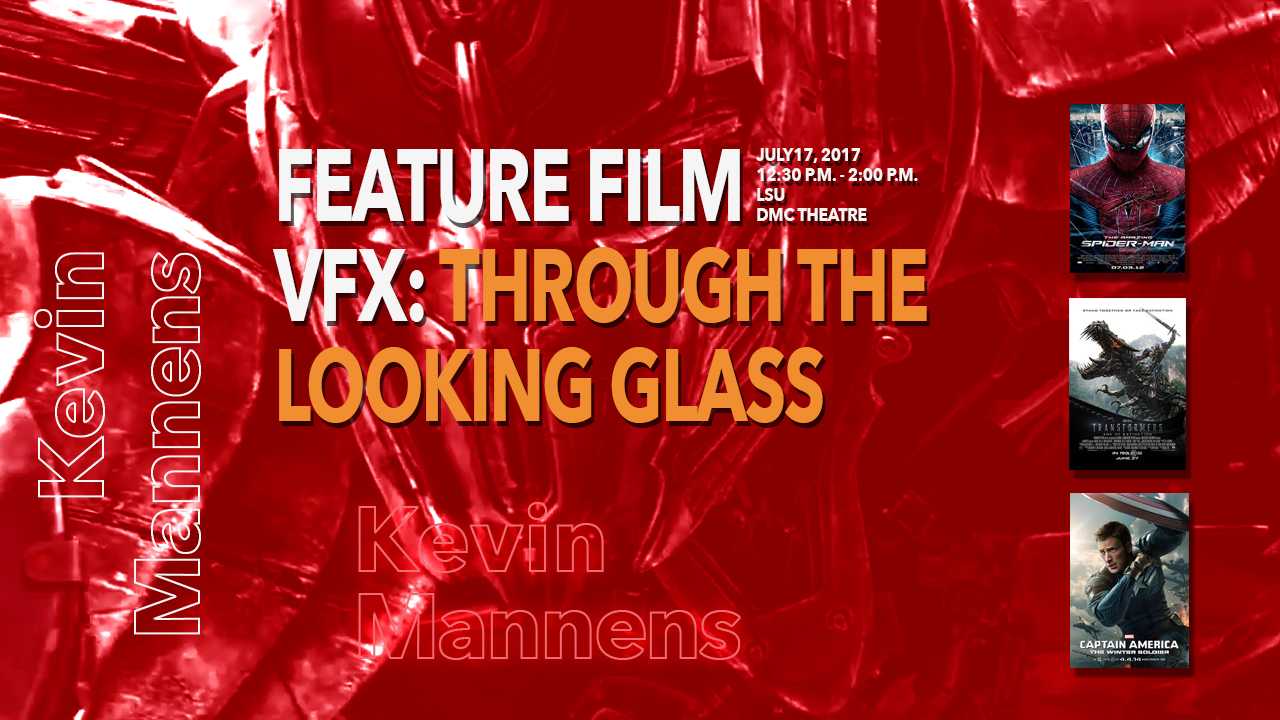 July 17, 2017 - Invalid date
Kevin Mannens Talk
DMAE Film Series
DMC Theater
LSU , Digital Media Center (DMC),

Baton Rouge
July 17, 2017 - 12:30 PM until:
Invalid date - Invalid date
Feature Film VFX: Through The Looking Glass
Kevin Mannens is an oscar-nominated and Annie Award winning technical director and visual effects designer who has been instrumental in close to a dozen Hollywood blockbusters.
During his career Mannens has worked at the world's leading visual effects facilities including Industrial Light and Magic, Moving Picture Company and Sony Pictures Imageworks. His credits include Transformers: Age of Extinction, Captain America: The Winter Soldier, Pacific Rim, The Amazing Spiderman and Alice in Wonderland (for which he received the Oscar nod). Mannens was the recipient of the 2014 Annie Award for "Outstanding Achievement in Animated Effects in a Live Action Production" for his work on Pacific Rim.
A visual storyteller first and foremost, Kevin is fluent across various media from 3D animation and VFX to Live action and virtual reality. Kevin considers himself a perpetual student of light; a visual lyricist galvanized by a world filled to the brim with stories to be told and inspiring characters to be explored.
Join us for an intimate talk about Kevin's career in VFX at the Digital Media Center at LSU.