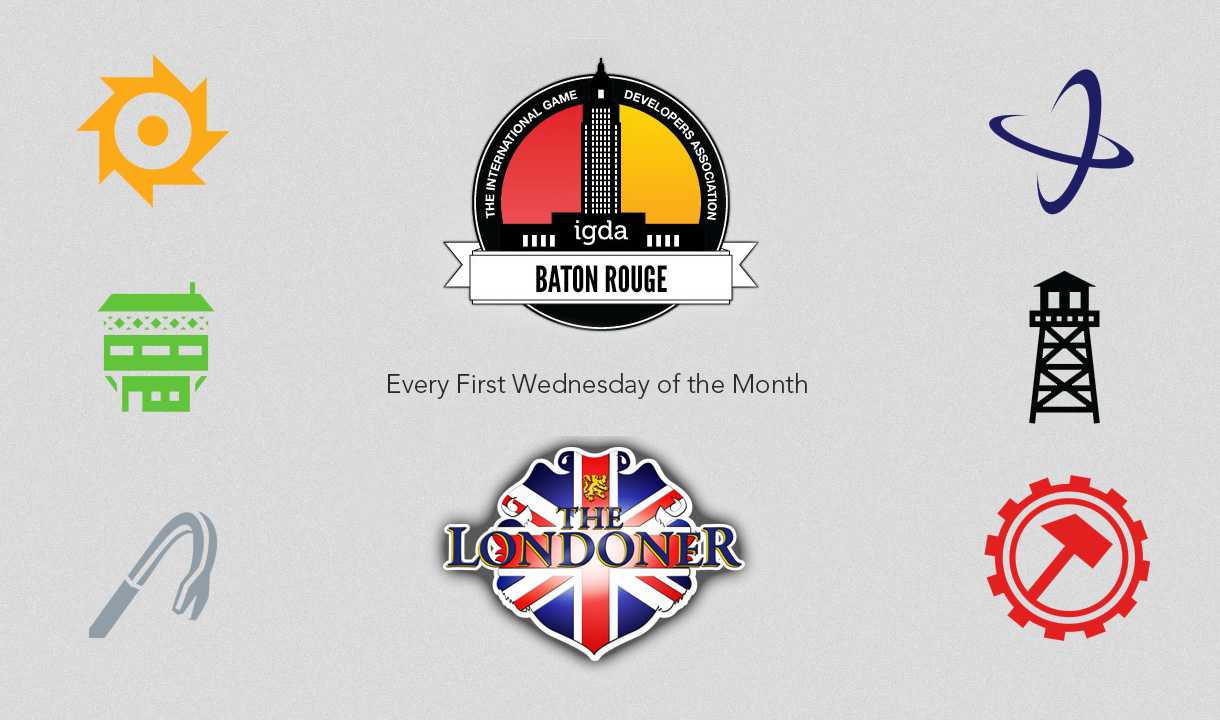 July 05, 2017 - Invalid date
IGDA Meet Up Baton Rouge
The Londoner
4215 S Sherwood Forest Blvd,

Baton Rouge
July 05, 2017 - 7:00 PM until:
Invalid date - Invalid date
Monthly meetings consist of a wide variety of topics ranging from relative news in the industry to presentations from guest speakers. We meet on the first Wednesday of every month around 7pm at the address below.
This month our speakers are So Good Games, a studio of student and professional game developers based out of Baton Rouge and San Francisco. SGG was founded this year by LSU student and DADA President Kytana Le and LSU alumni and professional game developer Alexandra Willis. Their first game, a dog dating sim called I Ruff You, came out on Valentine's day this past February. At this IGDA meeting, they'll be showing off I Ruff You and talking about their next (also dog-themed) super secret project! You can check So Good Games out at So Good Games and on itch.io.
As always, we'll have food provided by our sponsor - the Louisiana Technology Park.
Feel free to drop by anytime!
Meeting Location: First Wednesday every month at 7pm
Upstairs at The Londoner 4215 S Sherwood Forest Blvd, Baton Rouge, LA 70816