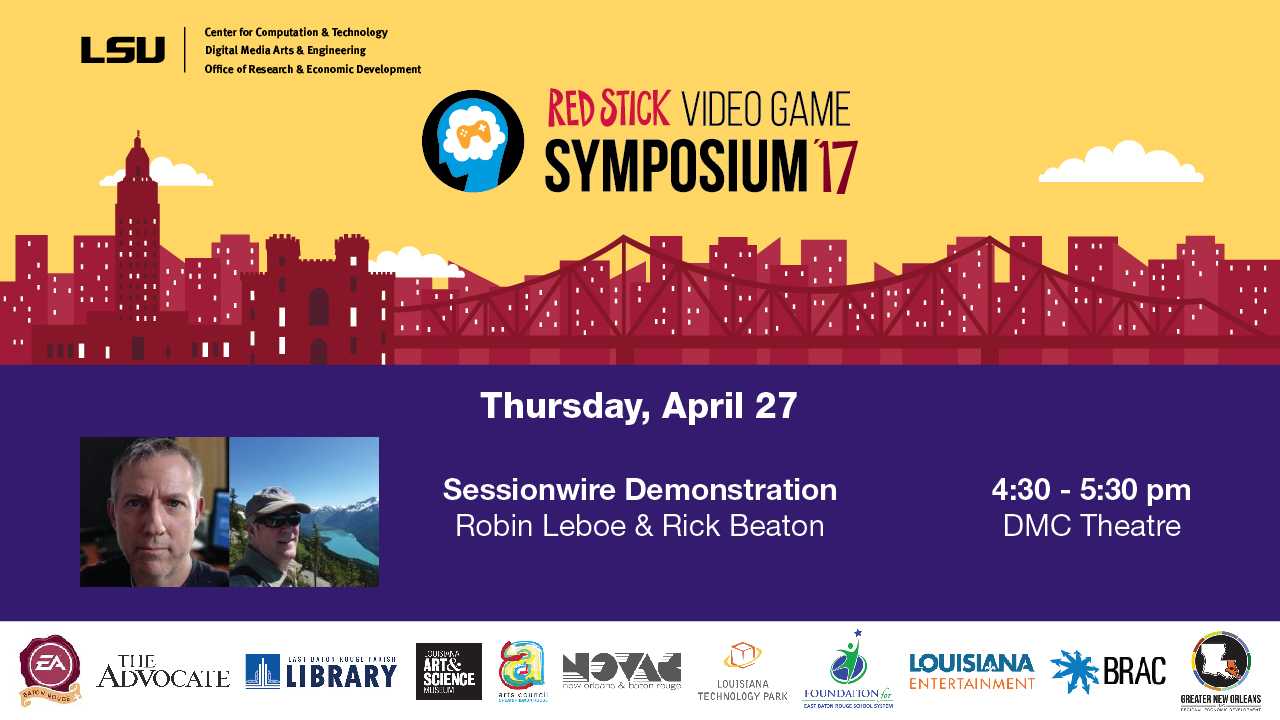 April 27, 2017 - Invalid date
Robin Leboe and Rick Beaton - Sessionwire Demonstration
DMC First Floor
LSU , Digital Media Center (DMC),

Baton Rouge
April 27, 2017 - 4:30 PM until:
Invalid date - Invalid date
Come see an alpha demonstration of the latest disruptive software meant to shake up the music industry. Robin and Rick will discuss how they see the future for audio professionals and a toolset that will help them navigate the future.
Robin Leboe Bio: With over 35 years experience as a musician, composer, producer, programmer, product developer and entrepreneur, Sessionwire Communications, Inc. President and CEO Robin Leboe has deep ties with the music and recording industry.
The company's ground-breaking platform Sessionwire Studio is the realization of a long held dream to connect musicians together in a live network using the Internet.
Rick Beaton Bio:
Rick is a seasoned technology executive, with an impressive record of leadership as an early contributor to MPEG and ITU Broadcast standards, founding successful startups and leading the technology organizations of both private and public companies. For more than three decades Rick been fortunate to play a role in the development of new media, broadcast, and consumer electronics technologies that have been experienced by billions of people around the world.