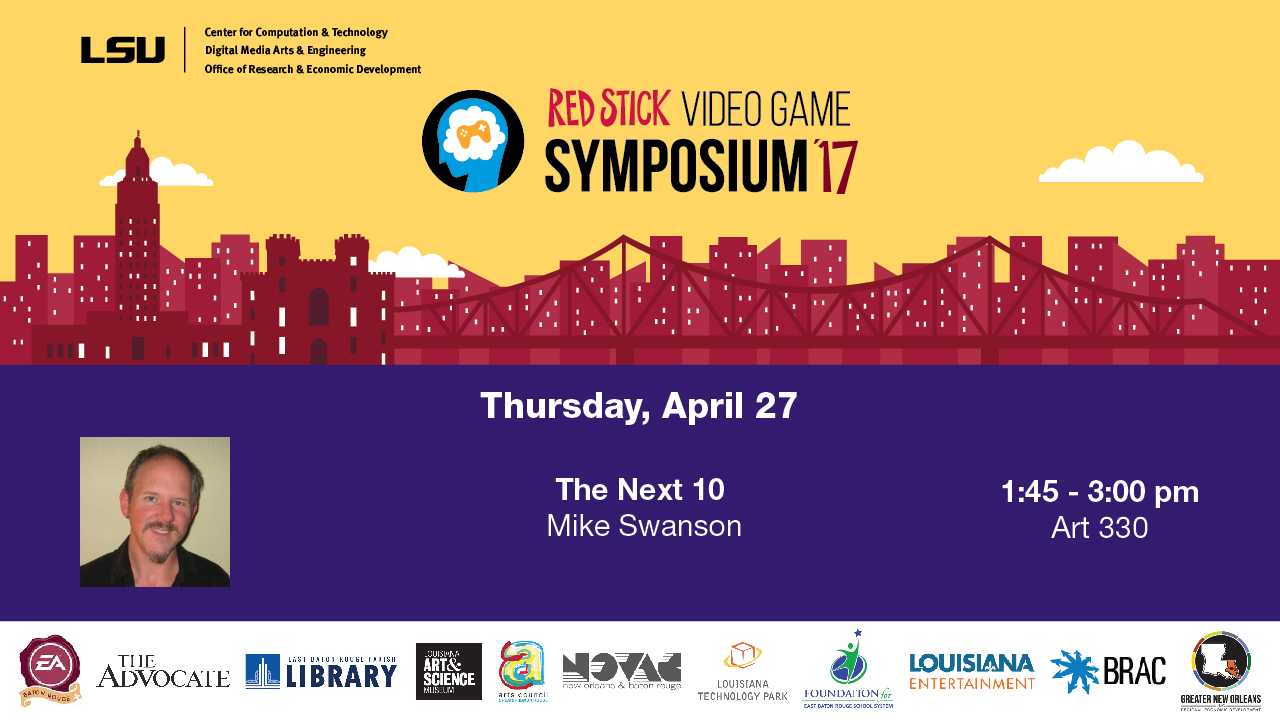 April 27, 2017 - Invalid date
Mike Swanson - The Next 10
Room 330
LSU Art Building,

Baton Rouge
April 27, 2017 - 1:45 PM until:
Invalid date - Invalid date
Game Art technology trends for the next 10 years. Mike Swanson will share his opinions and experience on what Art technology trends will dominate the gaming industry over the next 10 years. The focus will be directed at High-end PC and VR technology.
Mike Swanson Bio: Mike Swanson has over 25 years' experience in developing games, from touch-screen laserdisc golf in the late 80's to the latest VR content and everything in-between. Mike has had a hand in almost every game genre, game system and has held multiple roles at various publishers, independent developers and startups.
Mike currently works at Nvidia as a Sr. Producer on top tier game titles, helping high profile developers make their games the highest of quality. Mike has also worked at Electronic Arts Canada, Lucasarts Entertainment, Take 2, Gas Powered Games, Relic Entertainment and Bigpoint. Mike has held roles as an artist, art lead, technical art department manager, studio art manager, senior producer and executive producer.