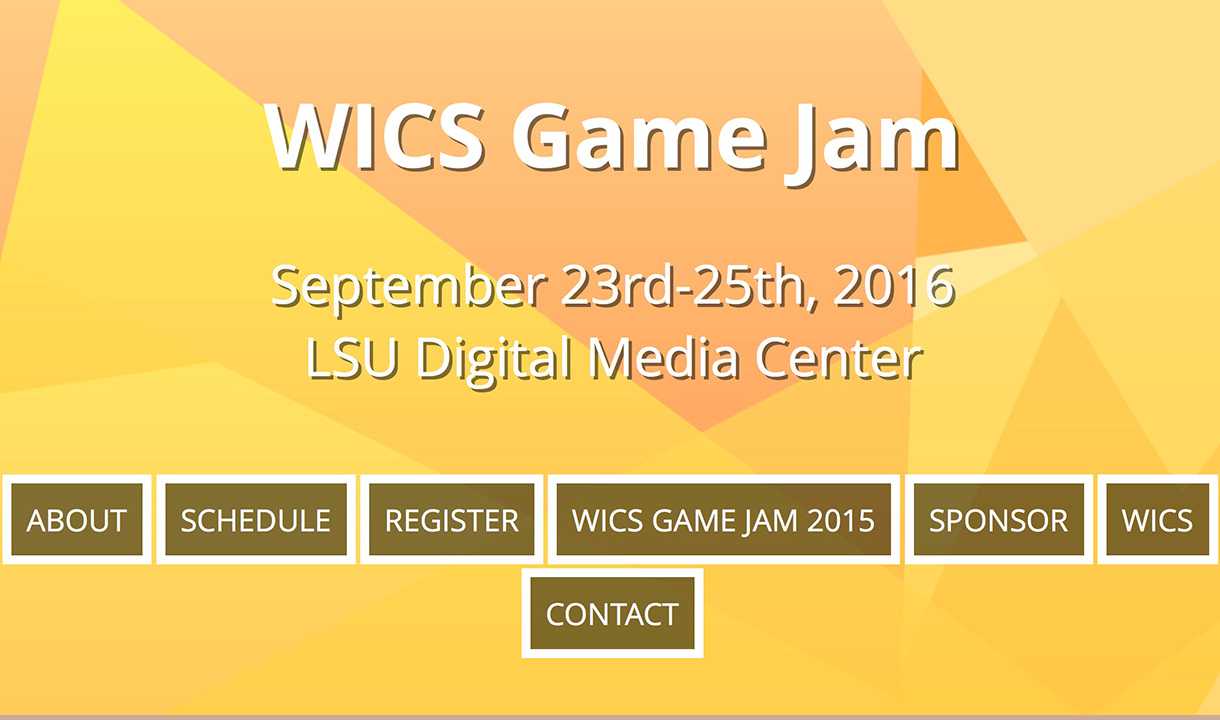 September 23, 2016 - Invalid date
WICS Game Jam
Create a game in 48 hours!
DMC Theater First Floor
LSU , Digital Media Center (DMC),

Baton Rouge
September 23, 2016 - 5:00 PM until:
Invalid date - Invalid date
48 HOURS
The Women in Computer Science Game Jam is an event that takes place from Friday, September 23rd at 5PM to Sunday, September 25th at 6PM. You have 48 hours to create a video game, and like most game jams, this means staying overnight (or as late as you can!) to finish your game. Game jams are intense, exciting, and a ton of fun!
CREATE VIDEO GAMES You can create any kind of game you want, and we're going to announce a theme the day of the event to provide inspiration. WICS wants to help you earn game development, team dynamic, and project experience from this event. You do not need game development experience, but experience in coding, art, or music helps! We recommend you use GameMaker if you don't already have experience in any relevant skills. There will also be tutorials on fast game development provided the day of the event.
WHO CAN PARTICIPATE This event is hosted by Women in Computer Science at LSU, but college and high school students of any gender can participate. Students under the age of 18 must be accompanied by a chaperone the whole time they are present at the jam site. You can come with or without a team - we'll match you up with people if you don't have one already!